Going on a walking holiday? Perhaps you fancy walking the length of Hadrian's Wall, seeing the miles of stunning coastal paths in Devon and Cornwall or venturing abroad. Sounds great! But what should you pack for a long distance walk and how are you going to carry it all?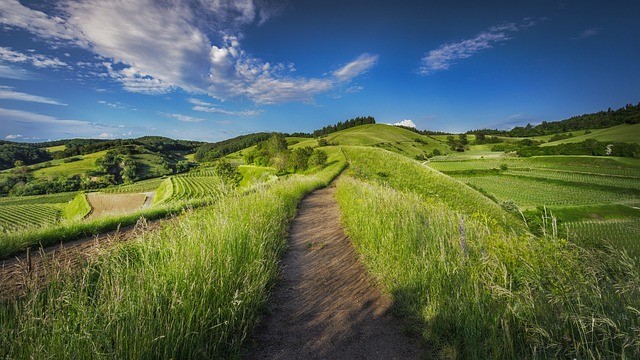 Whenever you plan of a long distance, or challenging hike, you need the right kit with to make your journey comfortable and enjoyable. Each item you take must have a purpose, otherwise there's no point in lugging it about! The balance need to be right with the items you take, and the weight they add to your backpack.
Some walking holiday organisers will arrange to have your bag dropped ahead of you, at the place where you will be spending the night. This really helps if you don't fancy carrying it!
For others, getting somewhere under your own steam with everything you need with you brings a sense of achievement and pride. You can read more about some of the best long distance walks in the UK here.
There is a whole load of kit that you can take on a long distance walk, and much of it will depend on the climate, whether your are camping out or have a roof over your head at night. However, there are some essential items to pack for a long distance walk that are useful no matter what type of trek you're on. Let's take a look at what you should carry with you along the way.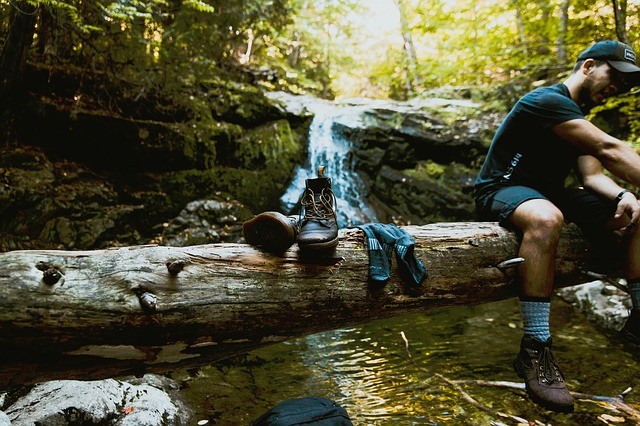 What to Pack for a Long Distance Walk
Socks – You will need spare socks, at least two pairs or more depending on how many days you are trekking. Your feet are doing all the walking, so they need good quality walking socks to keep them clean, dry and help to prevent blisters along the way.
Choose walking socks made from sweat wicking fabric. Stay clear of cotton as it holds moisture close to your skin, creating blisters.
Some of the best walking sock brands are Smartwool, Bridgedale and Stance.
First Aid Kit – a compact first aid kit will fit neatly into any backpack, and is there to treat those minor injuries you might encounter along the way. You kit should contain treatment for insect stings and bites, a blister kit including blister plasters and antiseptic cream, pain relief such as paracetamol, and allergy tablets. Don't forget to bring your regular medication if you take any!
Water – a hydration water bladder is brilliant for long distance walks, and more convenient than fumbling about for a bottle of water. You fill your water bag and wear it as a pack, and a long tube allows you to sip from it whenever you need to. Some hydration packs double up as a backpack, or you can fit them inside your usual backpack.
If you don't fancy carrying water supplies, other than a small bottle, then there are personal water filtration systems that are ideal for long distance walking.
Products such as Lifestraw or Sawyer straw mean you can drink from most outdoor water sources without the need to boil. No need to be weighed down with extra supplies.
As long as you know there will be water sources, a personal filtration system works and eases the weight of your backpack. See the comparisons of personal filtration systems here.
Food and Snacks – When walking long distances, you need food to keep you feeling energised. Stash some emergency rations such as cereal bars, nuts, crackers and dried fruit in your backpack for if you are delayed between meals.
Weather Protection – Pack a waterproof jacket in case it rains. A hat to keep the sun off your head or insulate if it's chilly. Sun cream if it's sunny! Keep an extra layer of clothing handy in case the weather turns colder or you get soaked. Don't forget a rain cover for your backpack too!
Map – going on a long distance walk without a map is like getting dressed in the dark… Yes you'll still be walking somewhere… but you might not look or feel so great when you end up miles from where you should be.
With a map, you will be aware of some of the cool things around you, learn what the terrain up ahead is like and know which way to go if you lose track of the footpath.
The good old OS maps are by far the best hiking maps and cover the length and breadth of Britain.
Money/Cards – You know that pub appearing over the horizon? Well, if you have some form of payment you can enjoy a meal, a refreshing beverage and a well-earned rest! Enough said.
Phone – A phone gives you peace of mind that you can make an emergency call if you need to. You can also take some special photos to remind you of your trip. Smart phones also have apps where you can use a compass, access maps etc. which is handy if your paper map gets eaten by a wild goat.
Might be good to have…
Torch – A small torch is useful if it takes you longer than expected to reach your destination, and dusk begins to settle in. Out in the countryside it gets proper dark!
Gaiters – These are like sleeves for your ankles and calves, and are useful to keep you dry on boggy ground. The also help to stop little stones and debris from finding its way into boots via your ankles, especially if you wear leggings or similar tight-legged trousers. Check out this post on the best gaiters for hikers.
Walking Poles – Some love them, some hate them. But, if you are a little unsteady over loose ground or need to keep your balance on steep hills, are very useful indeed. Here's a quick guide to hiking poles.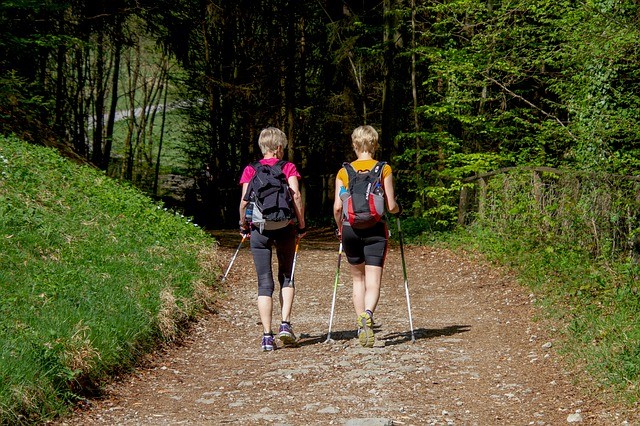 When packing for a long distance walk, it makes sense to pack as light as possible. It's amazing how much stuff you don't actually need, so go through each of your items and ruthlessly get rid of anything that your might only need once, if at all, like that camping cooking saucepan set!
Do you have any tips for packing for a long distance walk? Please share in the comments below!