Wildlife photography can be both a pleasure and a frustration! Trail cameras can capture images of wildlife without the need for a human to be present to start filming or take the photo. The best thing is, cheap trail cameras can capture many fantastic images, without breaking the bank! If you are looking for a trail camera for your home, garden or local wildlife hotspot, we've tested the best under £50!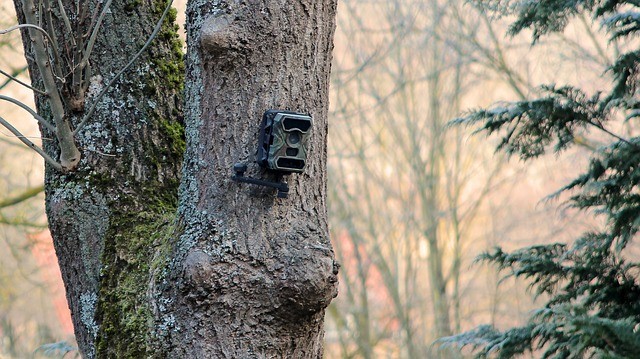 How do Trail Cameras Work?
Trail cameras work by using motion sensors to detect movement, triggering it to capture high-definition (HD) images or videos. Once captured, the footage is saved onto a secure digital (SD) card, making it easy to transfer and view the content on other devices.
When an animal approaches the camera's field of view, built-in sensors detect the motion. This triggers the camera to spring into action, filming or snapping a photo of the passing creature in the blink of an eye.
It's best to place cameras in an area that is hidden from view. It could be well-established paths, nesting sites, or your own back garden. Depending on where you live, you might see hedgehogs, foxes, rabbits and badgers, as well as your neighbours' cats!
The benefit of using a trail camera is that you get film or photos of animals as they naturally are, rather than photos of startled or shy wildlife. From shy nocturnal creatures to garden birds, a trail cam allows us to witness their natural behaviors without disturbing or intruding upon their habitat.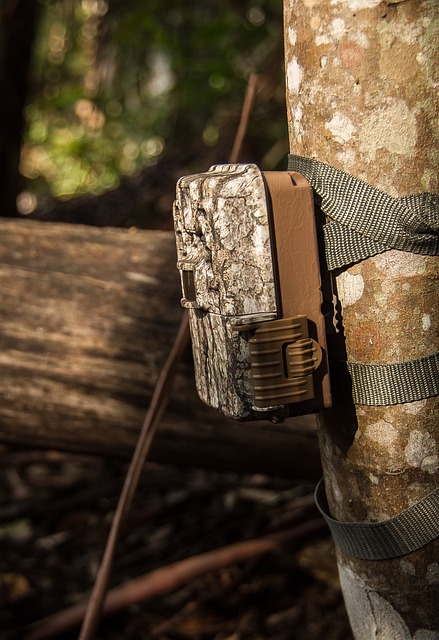 Trail Camera Set-Up Tips
Placement – The key to getting great trail cameral images is to position the camera in a place that is frequently visited by wild creatures. This could be a game trail, water source or feeding spot.
Position – Set up the camera so it is angled slightly downwards. this ensures you capture the whole of the animal, rather than just the top of its body!
Camouflage – Thanks to their discreet colouring most trail cameras won't stand out. However, you can hide a camera further by placing them in natural surroundings, such as branches, to help them blend in.
Maintenance – Over time, trail cameras are often prone to becoming dirty. Regularly check it and wipe clean to ensure you get the best images.
The Best Budget Trail Cams
When choosing a trail camera, you want a reliable camera model that meets your wildlife monitoring needs. Trail camera features to consider will depend on your preferences, as well as where you plan to use it.
If you are looking to get started with your first wildlife trail camera, or perhaps want to upgrade on a budget, here are the best trail cameras on the market under £50.
1. Nexcam 24mp Mini Trail Camera
This smaller than average Nexcam trail camera makes it easier to place discretely, yet it still performs to a high standard that matches larger cameras. Being a smaller size, you can use the camera in more places for surveillance.
Features:
Wide angle lens, 120°
65ft / 20m depth detection zone
1080p video
24 MP camera
Colour during day, black and white at night
Waterproof
Takes a standard SD card (not included). A C10 level SD card up to 128GB is recommended.
Requires 4 x AA batteries
For a budget trail camera under £50, Nexcam does a superb job. It brings clean and sharp images during the day and night.
The two-inch LCD display screen allows you to view photos on the camera without transferring them to another device. This feature provides instant feedback and allows you to review and select the best shots while on the go.
When the light levels get low, such as evening and night, this camera automatically switches to infrared mode for night photography and filming. Overall, Nexcam offers a superb mini trail camera for your budget. Check the latest price.
---
2. Ceyomur Trail Camera
Another superb budget trail camera, Ceyomur delivers top-quality photo and filming for a low price tag.
Features:
1080p HD video
30MP for crisp images
Waterproof and dustproof
Interval Recording, Time-Lapse, Timer, Password Protection, Time Stamp
2.0″LCD Color Screen
With its fast trigger speed, this trail cam will capture both fast and slow-moving animals, and recover quickly ready for the next shot.
It is easy to set up, as the lens and LCD screen are both on the front of the camera. This means you can easily adjust to get the right angle.
Packed with features, such as target recording time, time-lapse, audio recording, password protection, and time stamp (including date/temperature), this is a high-performance trail camera for the price.
With great night vision capabilities, this reliable trail camera also has low-glow infrared technology so it is unlikely to be noticed by wildlife. Check the latest price.
---
3. iZeeker Wildlife Game Camera
This budget trail camera by iZeeker is easy to install and produces clear images of wildlife during the day and night.
Features:
Full HD 1080P video
32MP photo
0.2 second trigger speed
940Nm night vision for clearer images
Multiple features including time interval, timer, time lapse, password protection
High-quality microphone for sound recording
Easy to operate and install
Uses standard SD card AA batteries (not included)
This compact trail camera is a good starter option for capturing wildlife. Whether you use it in the woods or at home, its easy-to-use functions make it simple to set up. The menu buttons light up, so you can even operate it in low light.
With its front-facing lens and screen, you can easily place the camera in position and adjust your angle to get the best view.
In our opinion it is one of the best cameras at an affordable price. Mount the camera using the supplied strap, and you're good to go! Check the latest price.
---
4. SunTekCam Wildlife Camera
A high-resolution camera for the price, the SunTekCam trail camera opens up a window on wildlife in the garden or on location.
Features:
High resolution 36MP camera
4K video
Colour during daytime, back and white at night.
No glow night vision. Infrared operates in darkness so no chance of being spotted by wildlife.
Night vision range of 82ft/25m
2.4 inch LCD screen for viewing.
0.2 second trigger speed
120° angle lens
Waterproof
Low power consumption, this camera can be on standby for up to 8 months
Takes standard SD card and AA batteries (not included).
The camera is powered using batteries, but it also can be used with a 6V external power supply.
The SunTekCam trail camera takes quality images and provides an excellent way to see the behaviour of animals, making it a valuable addition to any outdoor lover.
Its durable and weatherproof design ensures that it can withstand outdoor conditions, making it the perfect choice for capturing wildlife in any environment. Check the latest price.
---
5. Coolife Wildlife Camera
One of the best wildlife trail cameras under £50, the Coolife camera has plenty of high-spec features that help you to get fantastic video and photos of wildlife. Another bonus is this camera comes with a free 32GB SD card!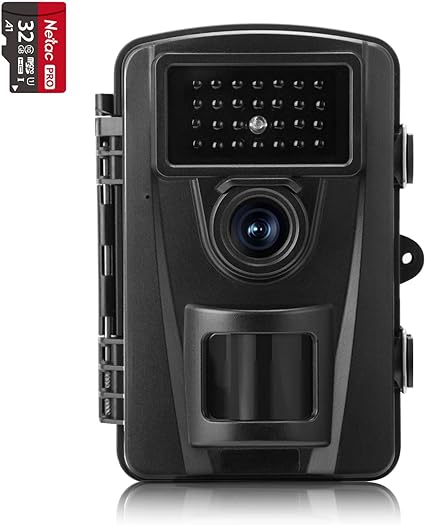 Features:
28 MP camera
1080P HD video with clear sound. Video frame rate up to 60 frames per second
0.2 second, fast shutter speed
90° lens angle for excellent visibility
Waterproof
Can be used in temperatures from -20°C to 60°C
32 GB SD card included
This trail camera is tough! It can cope with harsh environments such as hot, cold or wet climates. Perfect for the British weather! We have to say that this is one of the best models for a low budget.
The fast trigger captures clear photos of moving wildlife, so you can enjoy quality images. It also has multi-functions such as shot lag, target recording time, time lapse, and more.
This trail camera also features AV output. That means you can use an AV cable to see photos and video on a TV. This makes it great for those who are not used to using computers, such as some older people.
It is hard to find any disadvantages of this trail camera. It performs above standard for a wildlife camera under £50. Check the latest price.
---
Are Cheap Trail Cameras Any Good?
Absolutely! Thanks to modern technology, a cheap trail camera produces top-quality images.
Budget cameras also make good security cameras that enable you to discretely film any intruders that enter your garden.
Motion-activated cameras have advanced significantly, providing plenty of options to capture stunning images of wildlife and monitor outdoor areas with ease. From infrared and night vision trail cameras to camouflaged and wireless models, there is a trail camera suited to every need and preference.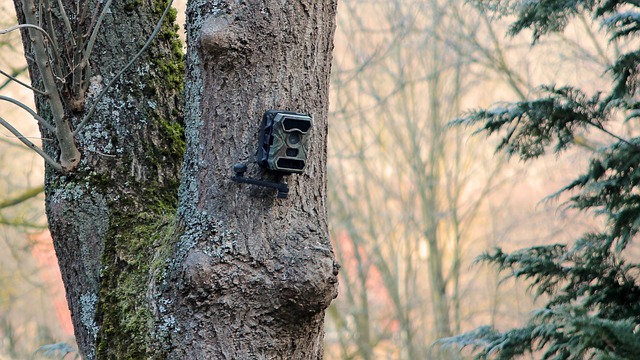 FAQs When Choosing a Wildlife Trail Camera
How does the detection range of a trail camera impact its effectiveness?
The detection range of a trail camera is the distance at which it can sense motion and capture images or videos. A wider detection range increases the coverage area and improves the camera's ability to monitor wildlife activities across a broader expanse.
Why is Trigger Speed Important?
The trigger speed of a  trail camera is a crucial factor in capturing swift wildlife movements. Cameras with fast trigger speeds ensure that no critical moments are missed, making them ideal for capturing fast-paced wildlife activities.
Is night vision essential for wildlife trail cameras?
One of the essential features of a wildlife trail camera is its night vision capability. Night vision allows the camera to capture clear and detailed images even in low-light or nighttime conditions, ensuring that wildlife activities during the night can be effectively monitored and recorded.
What is the best resolution for wildlife trail cameras?
The resolution of the camera plays a crucial role in determining the image quality. High-definition (HD) resolution, such as 1080p, ensures that images and videos are sharp and detailed, providing valuable insights into wildlife behavior and activities.
Are motion-activated sensors important for trail cameras?
Motion-activated sensors are a key feature in wildlife trail cameras as this enables the camera to sense movement within its detection range and instantly capture the images or videos. This feature reduces the chances of missing out on wildlife moments. It also conserves battery life by only activating the camera when necessary.
Are there any trail cameras with thermal imaging capabilities?
Some wildlife trail cameras incorporate thermal imaging capabilities. This allows the detection of heat signatures from animals, making them effective for nocturnal wildlife monitoring and surveillance in low-light conditions. However, these types of camera tend to be more expensive.
Why is battery life important for trail cameras?
Longer lasting batteries are better for remote cameras that are places in less accessible locations, and you also don't want to disturb the wildlife you are trying to see by regularly disturbing remote trails.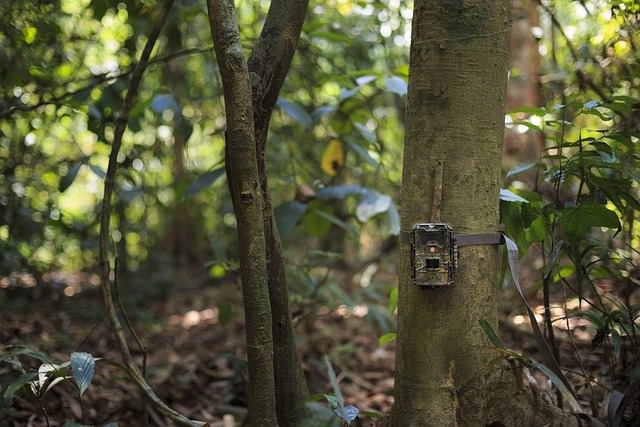 Best Budget Trail Camera Reviews
There are many trail cameras available with a wide range of features and prices. To make an informed decision, exploring the best trail camera reviews will help you choose the best device for your specific requirements. You should also compare the cost of the camera with others that have similar features.
We picked the best budget cameras in this review to give you some inspiration and take your wildlife viewing to the next level. We hope we've put you on the right trail!
Do you use trail cameras? Please share your experiences and recommendations below!