Let's Grow Wild is a natural lifestyle blog written by outdoor lovers, Georgina and Jay.
We love getting out there and hitting the trails, growing our own fruit and veg, and getting back to our roots – nature!
Maybe you are looking for ways to change to a greener lifestyle, to help look after our planet, or want to save money by living more sustainably… if so, there's help and advice here!
Who are we?
Georgina Starmer is a writer, agricultural journalist and author who's on a mission to help people life a happy, natural lifestyle to deepen health and well-being.
Books include: Smallholding: A Beginner's Guide to Raising Livestock and Growing Garden Produce and Foraging for Health – Hedgerow Plants and Fruits.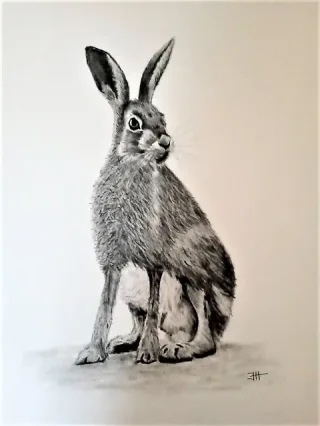 Jay Hamp is a writer and wildlife artist. He loves creating pencil drawings of mammals and birds, both those that are native to the UK as well as those found further afield. He can often be spotted out on the trails, complete with a pair of binoculars.
We both share the same passion for the great outdoors, and the potential it has to boost the mind, body and spirit.
So, what's on the blog?
On Let's Grow Wild, we focus on living well through being close to nature. That means growing your own food and gardening, raising your own livestock, and outdoor adventures like hiking, camping, wild swimming and more.
It's also about making conscious choices with the products we use, not just from and environmental point of view, but our health and well-being too.
So, have a scroll through our home page, or search for a specific topic. We could all do with a bit more 'wild', so why not start today?