Long distance walking is a challenge, yet also something that offers adventure and the chance to see new places. It is an activity that people of most abilities can do, as you can take all the time you need to cover the distance. Here is a guide to some of the best long distance walks in the UK.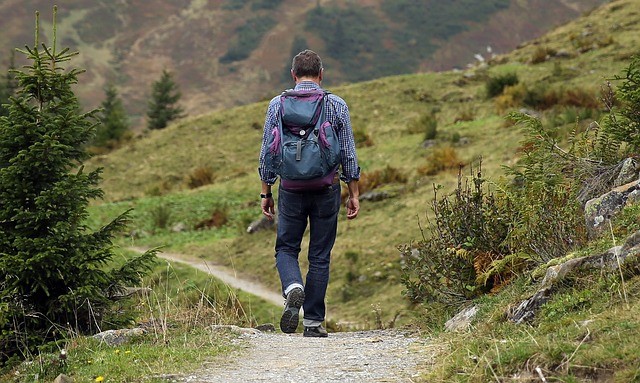 Before you read on, it is worth noting that there are two main ways of planning a long distance walk. One is to carry everything you need with you and get from A-B under your own steam. The other is to arrange to have your bags sent on ahead of you to your accommodation, so you don't have to carry everything.
There are pros and cons for each method. The more rugged of us will enjoy the sense of achievement of being self-reliant, however if you don't pack well then your heavy backpack could be a burden that spoils your walk.
Having your bags moved for you will take more planning and you are set to tighter itinerary, however, you can take more things with you and not have to worry about carrying them. There are baggage movers that you can arrange through walking tour holiday agents, or you may be able to arrange it through your accommodation provider directly.
It is also a good idea to pick a season where the weather is on your side. Long distance hiking in the north of the country in winter is just not going to be enjoyable, and it may also be unsafe.
Here are the best long distance walks in the UK, divided by North, South, Central, East and West.
The North
Hadrian's Wall, English/Scottish Borders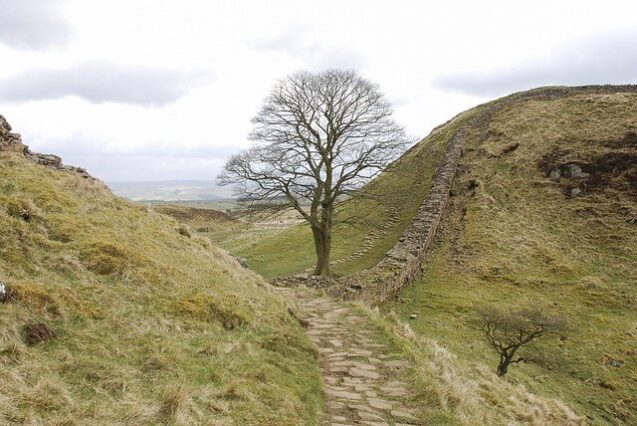 Built by the Romans to protect their northern frontier, Hadrian's Wall is a world heritage site. This extremely well preserved defensive wall runs from the east coast to the west coast for 84 miles. Along the route, there are many examples of Roman ruins and architectural remains to see, as well as beautiful countryside and salt marshes.
This National Trail route is well-marked, and is from Bowness-on-Solway in the west, to the aptly named Wallsend, Newcastle-Upon-Tyne in the east. There is camping and hostel accommodation available along the route, or hotels in areas close to the trail.
Get the Hadrian's Wall Path guide and map here.
The Pennine Way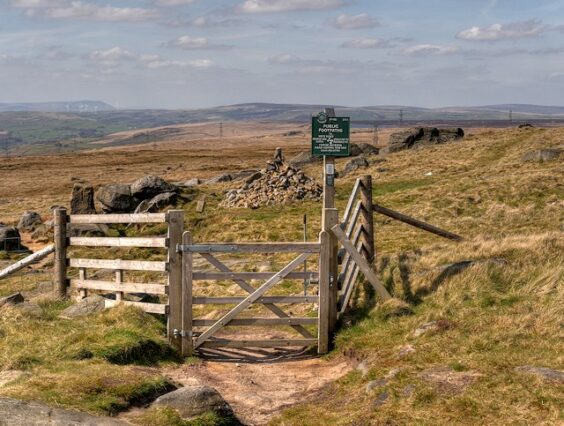 Known as 'the backbone of England', The Pennine Way runs from the Scottish Borders to The Peak District, and covers 268 miles of excellent walking, taking in some remote areas, hills and wild moorland.
The terrain can be tough at times, with steep, long inclines and descents, so not for the faint-hearted. You will also cross marshy land at points along the trail, so plenty of spare dry socks are recommended.
If you plant to walk the entire length, it is a good idea to give yourself three weeks to do so. Accommodation can be booked in advance, or there are quite a number of hostels along the route.
Get a guide to The Pennine Way here.
Central
The Cotswolds Way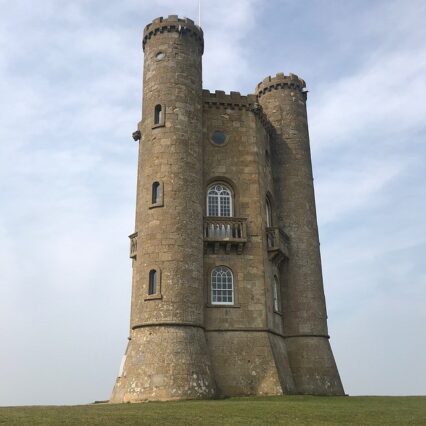 This is a 102 mile walk that begins in Chipping Campden and finishes in the city of Bath, at Bath Abbey. The trail is clearly marked with National Trail acorn signposts.
Along the route you will find beautiful countryside, shaded woodland and picturesque villages, as well as ancient sites of interest such as iron-age hill forts and historic stately homes and the Broadway Tower. The undulating countryside makes it a good walk for people with average fitness levels, however there are a few steep climbs to be mastered along the way.
There are plenty of campsites along the Cotswolds Way, however if you prefer to stay in accommodation it is best to book in advance.
Get a Cotswolds Way guide book here.
Thames Path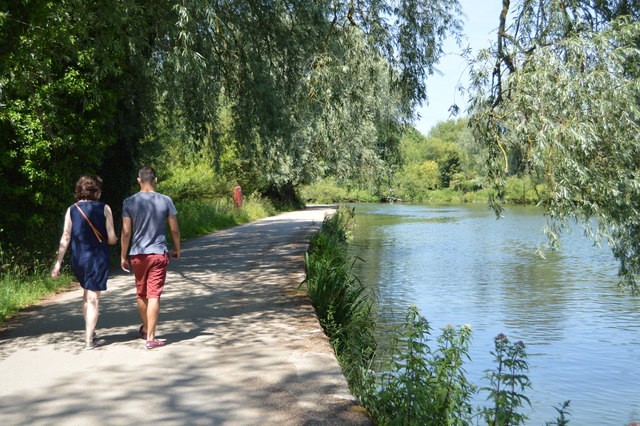 Follow this famous river right from its source in the Cotswolds to where it meets the sea at the Thames Barrier in Greenwich, London. Along this route you get the best of both worlds as you walk through countryside, farmland and villages, and cross the Chiltern Hills. There are also towns and cities to visit as you make your way to the urban sprawl of London, where there are famous landmarks and lots to see and do.
This 184 mile walk is suitable for most levels of ability as, being a river trail, it is mostly flat. If you prefer the rural atmosphere rather than the city, then begin in Greenwich and make your way to the Cotswolds.
Click here for a guide book for the Thames Path.
The South
The South-West Coast Path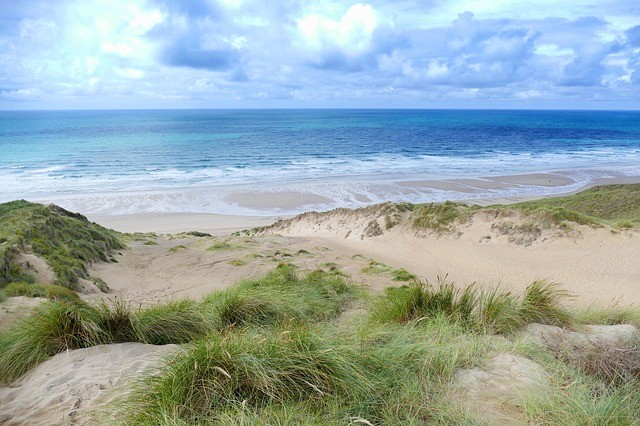 This stunning coastal path begins in Minehead in Somerset and runs along 630 miles of path around the coast of Devon and Cornwall, before ending in Dorset. With its beginnings as an 18th century patrol route to ward off smugglers, the South-West Coast Path is one of the best long distance walking trails in the country.
Unless you are an endurance walker with a few weeks on your hands, it is best to walk this path in stages. Along the route you will see amazing geological features such as banded cliff faces and rocky shorelines. There are also sandy beaches and grasslands, as well as pretty coves and fishing villages.
The milder southern weather makes walking this path a pleasant experience, although the terrain can be hilly and challenging at times.
There are plenty of campsites close to the trail, or you can book accommodation in advance.
Here is a guide book for the South-West Coast Path.
The North Downs Way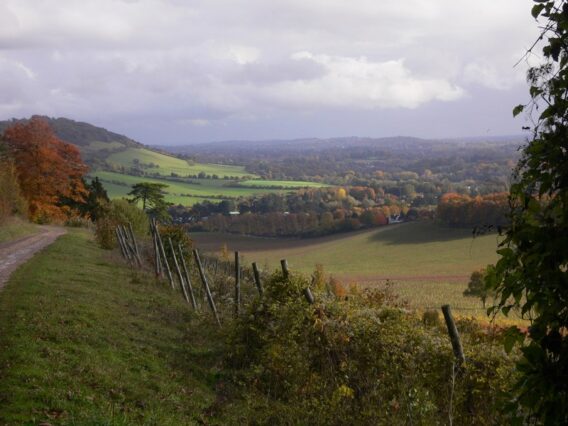 This 156 mile walk takes you from Farnham in Surrey right through to Dover on the Kent coast, and runs along a chalk grassland ridge. Along the route you have a mix of both open countryside and farmland, nature reserves and sites of special scientific interest, as well as historic towns and cities.
The terrain is fairly easy, with a few hills in places, so is a great option if you are new to long distance walks.
Get a guide book for the North Downs Way here.
The South Downs Way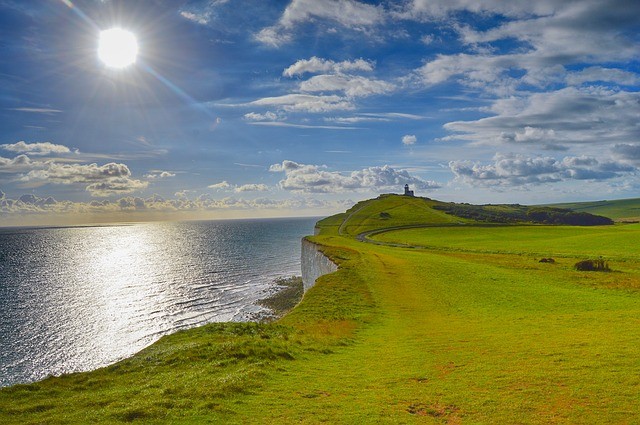 The South Downs Way is a 100 mile long distant walk that follows old cattle and sheep droving pathways across the chalk lands of the South Downs National Park. The path runs from Eastborne to Winchester, and along the route you will see open countryside, white chalky cliffs, and grasslands.
This path follows the top of a natural ridge, meaning you get great views of the English Channel and across to the Isle of Wight.
Click here for a guide book and map of the South Downs Way.
The East
Peddars Way – Norfolk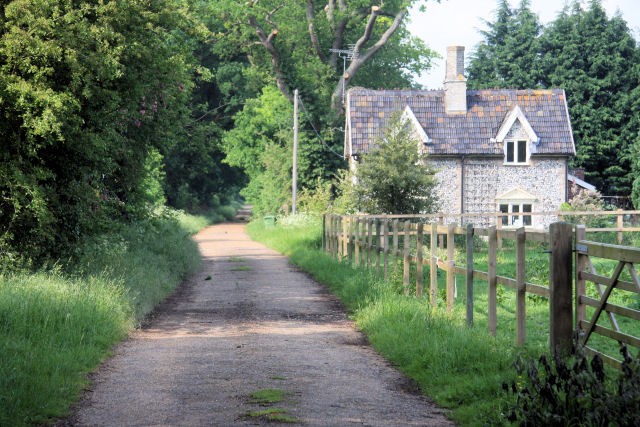 This 46 mile ancient footpath pre-dates the Roman era, and runs from the forest area of The Brecks, at Knettishall Heath, Suffolk, and goes north open countryside and heaths, through Nortfolk to the coast at Holme-next-the-Sea.
The scenery is diverse, and includes Pingo ponds, the edges of MOD training land, as well as the historical ruins of Castle Acre Priory. The path very straight at times, hinting of its Roman history as well as its earlier one.
This path has a fairly flat terrain and is suitable for novices and intermediate walkers. If 46 miles isn't long distance walking enough, you can combine this trail with Norfolk's coastal path.
Norfolk Coast Path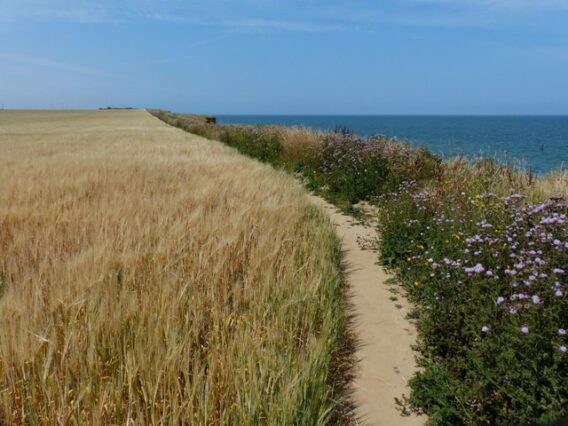 Another great long distance walk in the UK is the Norfolk Coast Path. Take in the scenery of the east coast along 83 miles of pathway that runs from Hunstanton to Hopton-on-Sea.
Along the way you will find beaches and salt marshes, and perhaps see one of the seal colonies that make this part of the UK their home. There are also charming villages and towns, providing plenty of accommodation for walkers.
Another interesting point about this walk is that the area is known as Deep History Bay, where one of the best preserved mammoths was found as well as early human footprints dated to prehistoric times when our continent was joined with Africa.
Walk this long distance path on its own, or combine it with Peddlars Way for a unique tour of this fabulous county.
Get a guide book for Norfolk Coast Path and Peddars Way here.
The West
Offa's Dyke Path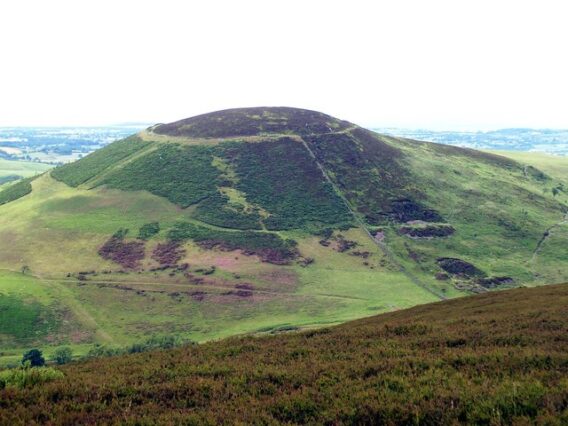 Offa's Dyke is a 177 mile historic trail that runs along the border of England and Wales. It is a large ditch that was dug out in the 8th century by King Offa of Mercia, and is thought to have been a defence feature to protect his kingdom from its rivals.
Beginning in the town of Prestatyn in the north, the path goes through eight different counties before finishing on the Sedbury Cliffs on the Severn estuary. The terrain can be challenging at times, with steep climbs and descents, however there are some flatter parts where the path follows the River Severn.
While travelling the trail, you will pass through areas of outstanding natural beauty, such as the Brecon Beacons as well as historic towns and castles. With plenty of pubs on the route, you won't be short of a place where you can rest your feet for a while!
Find a guide book and map for Offa's Dyke here.
Pembrokeshire Coast Path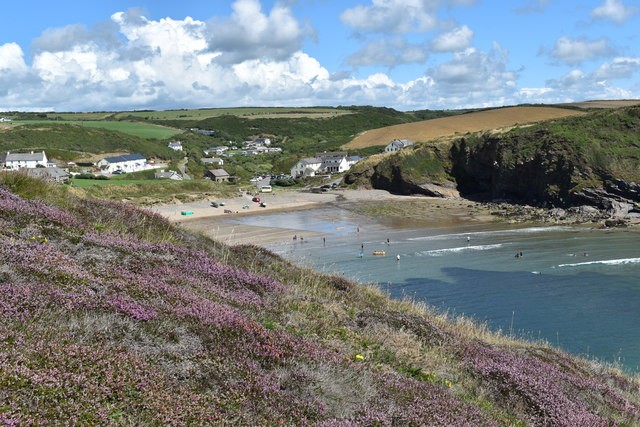 This 186 mile coastal path offers you some of the most spectacular scenery you will see in the UK, with much of it inside the Pembrokeshire Coast National Park. The trail runs from St. Dogmaels in the north, to Amroth in the south.
Follow the winding path along cliff tops, rocky coves and wide, sandy beaches. Along the route, you will see a variety of flora and fauna, as well as marine life. In between there are charming villages as well as quiet cafés and country pubs where you can stop for a bite to eat.
Being in Wales, the terrain can be a challenge at times with plenty of ascents and descents. Allow yourself plenty of time to complete your daily walk.
Get a guide book for the Pembrokeshire Coast Path here.
---
Long distance walks in the UK provide a unique opportunity to see the best of what the country has to offer, yet it is important not 'bite off more than you can chew' for your day's walking. Overdoing it can spoil your walk and leave you tired for the next day's walking.
Wherever you go on a long distance walk, it is important to be prepared. Just like the Boy Scout moto, being prepared means that you are ready to deal with any issue that might arise.
Always take a good map of the area with you, such as Ordinance Survey maps that show paths and geological features in detail.
Check the weather forecast, and tidal times if appropriate, before you set out for your day's walking, as you don't want to get stranded.
Make sure you have appropriate footwear and rain protection, as well as a first aid kit to deal with bumps scrapes and blisters.
You can read more about what to pack for a long distance walks in the UK here.
Have you been on any of these long distance walks in the UK? Please share your experiences in the comments.