Whether you are an outdoor expert or a newbie, having a survival knife as part of your kit is both a useful tool, as well as something that can be a life-saver in a survival situation. If you are looking at survival knives to buy, but are not sure what you need, this guide gives you some tips.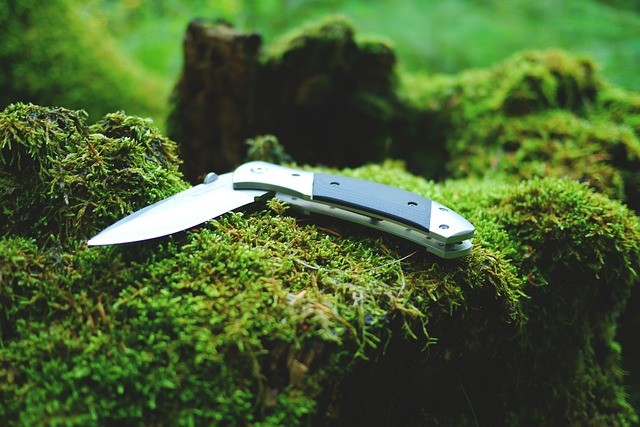 Camping enthusiasts know how important it is to have the right equipment and supplies. For those who enjoy trips in the wild, camping or fishing trips, or long distance walking, finding the right survival knife can be the difference between a successful and enjoyable time, or a struggle.
Let's dive into this know-it-all post which has every bit of information you need to know about picking the right survival knife.
The Parts of a Survival Knife
A survival knife comprises of various parts which determine its handling and use. Having an understanding of the highly crucial parts like blade and handle will help you pick the right one.
Blade
While a folding knife is convenient to use and carry, the fixed blade knife is the real deal for survival. Such knives perform a range of tasks excellently, from chopping to carving which makes it easy to have one tool that can switch between jobs.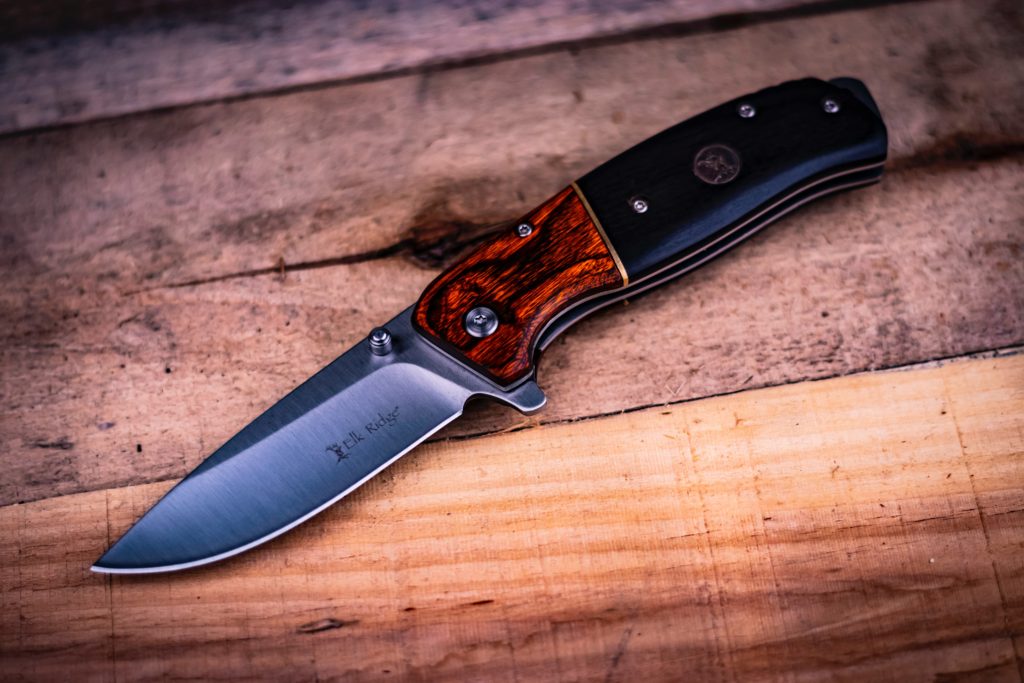 Opting for a blade with a spine ranging from 0.16 to 0.25-inch thickness will ensure that it lasts for many years. Also, you can choose from carbon, stainless steel and Damascus steel to find your right match.
Carbon steel is a material that performs well overall, but is more prone to rust than stainless steel.
Both stainless steel and carbon blades perform approximately the same when sharpening and cutting, yet stainless steel has the edge for durability.
Damascus steel is an alloy of two or more different types of steel that give a wavy, decorative pattern to the blade. This blade performs well, but can be quicker to corrode that other steel.
The blade tip is also an important part of a survival knife. It's better to keep it simply sharp and pointed instead of experimenting with unique shapes so you are confident that it can be used for a range of purposes, unlike blades with shaped tips.
Tang
The tang is the middle part of the survival knife which connects the blade and the handle. There are options to choose from, such as partial tang and stick tang, but when it comes to bushcraft knives, the only tang worth your time and money is a full tang.
Since the handle is connected to the tang through various means like glue, bolts, pins and more, opting for a full tang will ensure a firm grip and enhanced strength when in use. From chopping to carving, such a tang will reinforce safety and reliability so always opt for a full tang for your survival knife.
Handle
A survival knife should have a firm handle, as this is gives an excellent grip to the user and facilitates better action, reliability and durability when out in the wild. There is a variety of materials for survival knife handles, but whatever you choose you should ensure that it is not wobbly during use, and lasts in severe conditions. Also, the guard should be sturdy and excel at keeping your hand from running onto the blade to prevent any serious injuries.
Sheath
One of the most overlooked aspects of a survival knife kit, the sheath is an essential element which keeps your survival knife, and you, safe from harm. The sheath is a protective covering which is available in various materials, and allows you to handle your survival knife easily when it is not being used. Many sheaths come with external pouches where you can be used to store sharpening stone, Ferro rod and more.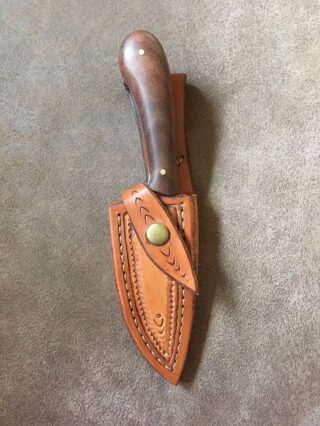 The need for a Survival Knife
We have walked through the four vital parts of a knife to be used during camping, but why do you need a survival knife? There are many reasons why a survival knife is a key part of your kit.
● Cutting and Chopping
From fishing and skinning, to chopping and cooking, a survival knife is well-known for the variety of functions it can perform with ease. Removing fishing hooks and cutting lines is made easier than ever with this necessary equipment. Survival knives come with sharp blades which can be brilliantly used for convenient cooking in the wild. Opt for a knife which is easy to use and has a firm grip so you don't get injured.
● First-aid essential
Survival knives are handy should you get a wound. Getting rid of thorns in your skin, cutting bandages and performing minor operations for survival can be carried out with the help of such knives.
● Help around the camp
From thinning down wood to start a fire, to shaping wooden poles for tents, survival knives can be real life-savers when camping in the wild. You can open canned food, cartons and other packages without any hassle at all.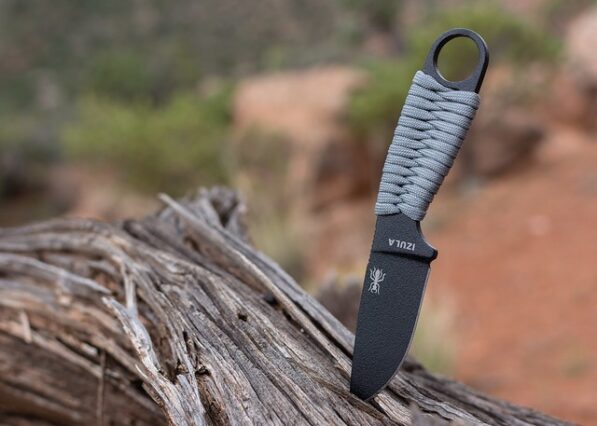 Folding Knife vs. Fixed Blade Knife
There are advantages and disadvantages to both folding survival knives and fixed blade survival knives.
The folding knives are easy to conceal and carry in your pocket, and they are discreet and convenient to use. However, they do not tend to be as sturdy as fixed blades, due to the fold, and the moving parts can be prone to damage and rust.
The fixed blade knife, on the other hand, is easy to maintain and doesn't break, but it is difficult to conceal at times.
When debating on the right pick for you, opting for a fixed blade knife will give you an edge as it can be used for anything around the camp. which will be very useful in the wild.
Keep this ultimate guide handy when picking a survival blade and buy one only from a trusted seller. Enjoy your trip in the wild!