If you're a keen hiker, you know that having the right gear is essential for a successful and enjoyable hike. In addition to a good pair of hiking boots and a quality backpack, one of the most important pieces of gear you need is a good base layer. You may have heard of merino wool base layers for hiking, but what are they and why are they ideal for outdoor activities?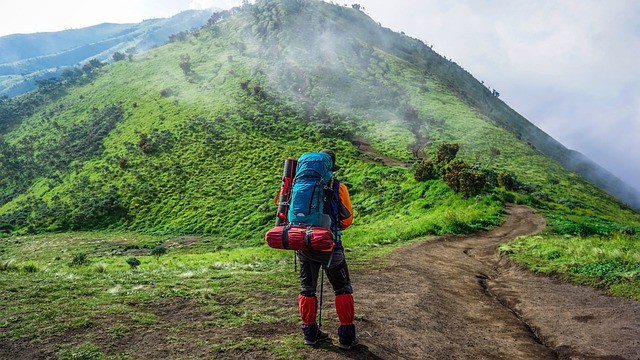 What is a Base Layer?
A base layer is the first layer of clothing that you put on when getting dressed for a hike, and it plays a vital role in keeping you comfortable and regulating your body temperature. You can add other layers on top of your base layer, such as a mid layer jumper or top, then a waterproof coat, if needed.
In this post, we'll share our top picks for the best Merino wool base layer, women's and men's, so that you can stay comfortable no matter what the weather conditions are.
What is the best fabric for a base layer?
When it comes to choosing the best fabric for a base layer, there are a few different options to choose from. One of the most popular choices is merino wool, which is a type of wool that is derived from merino sheep. Every year, Merino sheep shed their old, ultra-downy coats and grow new ones, making their wool a very renewable resource.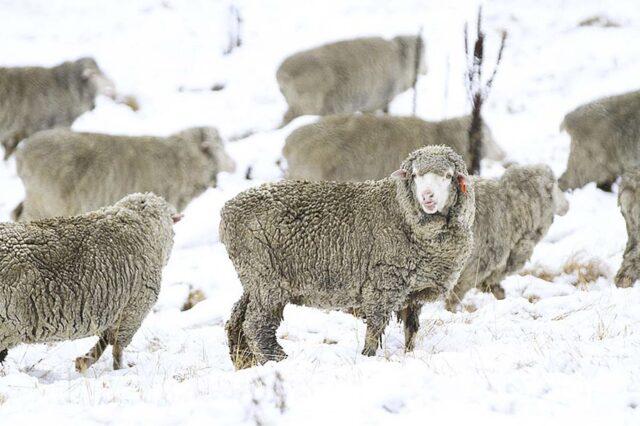 Merino wool keeps sheep warm in winter and cool in summer. When made into a fabric, it reacts to your body temperature, stopping you from getting both too hot or too cold.
Merino wool is an excellent choice for a base layer fabric because it is very soft and comfortable next to the skin. It is lightweight and breathable, and it has natural moisture-wicking properties that help to keep you dry and comfortable.
Another popular choice for a base layer fabric is synthetic fabrics such as polyester or nylon. These fabrics are typically less expensive than merino wool, and they are also lightweight and breathable. However, synthetic fabrics don't have the same moisture-wicking properties as merino wool, so they may not be as effective at keeping you dry and comfortable during strenuous activities like hiking.
If you're looking for the best base layer for hiking, look no further than merino wool. This natural fabric has a number of properties that make it ideal for outdoor activities. In addition to being breathable, it's also naturally odour-resistant, so you won't have to worry about sweat becoming smelly! It's a lightweight and warm fabric, so you'll be able to keep comfortable even in colder weather.
What are the different types of base layers?
When it comes to choosing a base layer, there are a few different options:
Long sleeve shirt – coverage for whole arms and torso.
Short sleeve shirt – coverage for upper arms and torso.
Base layer trousers/leggings – tight fitting, legging style trousers to provide warmth to hips, pelvic area and legs.
Depending on the weather conditions, you may prefer just partial, or full body coverage. No matter what kind of hike you're planning, with our top picks, you'll be prepared for anything Mother Nature throws your way.
Long Sleeve Merino Wool Base Layers
Men's 250 g/m² mid-weight Merino wool crewneck top
100% Merino wool
Super-fine 18.5-micron fibres prevent irritation.
Machine-washable and dryer-safe
Includes a 1-YEAR manufacturer's warranty, which covers manufacturing and material defects.
8 colour options.
A quality, all round Merino wool base layer suitable for many climates. Check the latest price.
---
Lightweight 165 g/m² Merino wool base layer top.
100% Merino wool.
Superfine 18.5 micron fibres for all day comfort.
All Merinotech products are covered by a lifetime warranty.
7 colour options.
Longer length in the torso for extra warmth.
Comes with a free pair of Merino wool hiking socks too!
A comfortable women's base layer that will keep you warm and dry on your hike. Check the latest price.
---
Short Sleeve Merino Wool Base Layers
175 g/m² everyday lightweight base layer.
100% merino wool.
Soft, breathable, odour-resistant.
Slim fit.
Raglan Sleeve.
3 colour options.
A versatile and stylish short sleeve base layer shirt perfect for everyday comfort. Check the latest price.
---
Certified organic Merino wool
86% merino wool content 12% polyamide, 2% elastane combines Merino comfort with synthetic characteristics. No crude oil is used for production.
Temperature regulating.
Antibacterial.
Dries quickly.
Corespun thread means it retains elasticity.
4 colour options.
This Austrian brand base layer is suitable for many outdoor activities. Check the latest price.
---
Merino Wool Base Layer Trousers / Leggings
250 g/m² Merino wool thermal men's leggings.
100% Merino wool.
Superfine 18.5-micron ensures all day comfort.
Moisture wicking – stay dry no matter how much you sweat.
Machine-washable.
Features a useful loop for hanging to dry while camping or hiking.
8 colour options.
Another fine base layer for men by Meriwool. Ideal for wearing under trousers for cooler hiking expeditions. Check the latest price.
---
100% 215 g/m² Merino wool.
19.5 microns, single jersey knit fabric.
Ethically sourced and made in New Zealand.
Machine washable.
Slim fit, ideal for wearing under hiking trousers/leggings.
A great pair of women's Merino wool base layer leggings, suitable for all day wear. Get extra warmth without added bulk! Check the latest price.
For more on hiking gear, check out this post on best hiking boots for wide feet, and hiking boots for narrow feet. Happy adventures!