There's nothing more exciting that setting off to spend a few nights under canvas, especially if it involves hiking and exploring along the way. If you're on a multi-day hike, you need a decent shelter for the night. However, you don't want the weight of a house on your back! Here is a guide to lightweight tents for hiking and camping.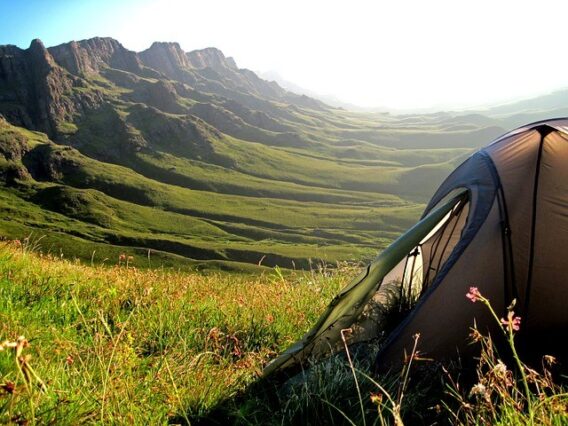 If you're looking to buy an lightweight tent for hiking, there is lots out there to choose from. So first, you need to know exactly what you want from it.
Expedition tents for hiking need to be..
Lightweight – you are going to be carrying this bad boy around with you as you trek up hills, across loose ground or muddy fields. You don't want it to be weighing you down. A lightweight hiking tent keeps your outings fun, and is probably one of the most important things to consider.
Effective Against the Weather – what's the point of buying a hiking tent if it doesn't keep you well sheltered? Be wary of cheap tents that seem too good to be true. They can be made with inferior materials that simply will not keep you dry in a storm!
Interior Size – for you to be comfortable in your tent, it needs to be big enough inside to hold you and your backpack. The size of the tent will affect its weight, so bear that in mind if you're looking to buy a two-person tent. If buying a lightweight two man tent, you and your friend can always carry it between you to keep the load off.
Design – the design of a tent either makes it a pleasure to use, or a pain in the arse. Look for tents with two doors for a choice of access points, especially if you're sharing with another person. You want good ventilation, and plenty of storage pockets so you can find your torch in the dark.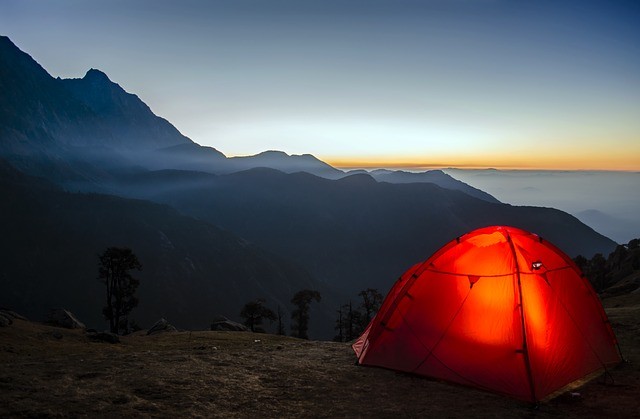 Wall Construction – unless you like sleeping against the condensation that forms on the inside of a tent wall, go for a double walled tent. This consists of a breathable mesh inner wall, surrounded a few inches away with a weatherproof outer flysheet. If the weather is warm, and you fancy yourself as Bear Grylls, there is also the ultralight option of just using a tarp!
Pitch – hiking tents either come as freestanding, or non-freestanding that need to be secured with guy ropes. Freestanding tents are better if you plan to camp on harder ground. They are more convenient and quicker to pitch, plus you can pick it up and move it if you are on something uncomfortable. Most freestanding tents though are only single walled.
Non-freestanding tents have the advantage of being more weather proof, as you can adjust the ropes to keep the flysheet tight, allowing water to run off. They won't be blown away by a breeze either!
Season Rating – tents are rated by what seasons they are suitable for. So three-season tent is good for the spring, summer and autumn. Don't get a one season (summer) tent if you want to camp out in late autumn!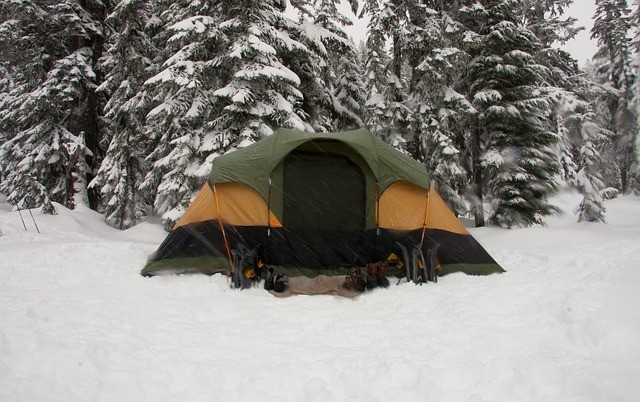 Footprint – some tents have added footprints that you can buy. These are separate pieces of durable material that you put under the groundsheet of your tent. The advantage of having one is that it protects the floor of your tent from damage by sharp stick or stones, making it last longer. The disadvantage is that it adds weight to your pack.
Whether you are trying some of the most challenging hikes in the UK, or prefer a relaxed amble along the trails, a multi day hike with camping is always fun. Here is a view of some of the best lightweight tents for hiking expeditions around today.
Lightweight Tents for Walking – Best Brands
Terra Nova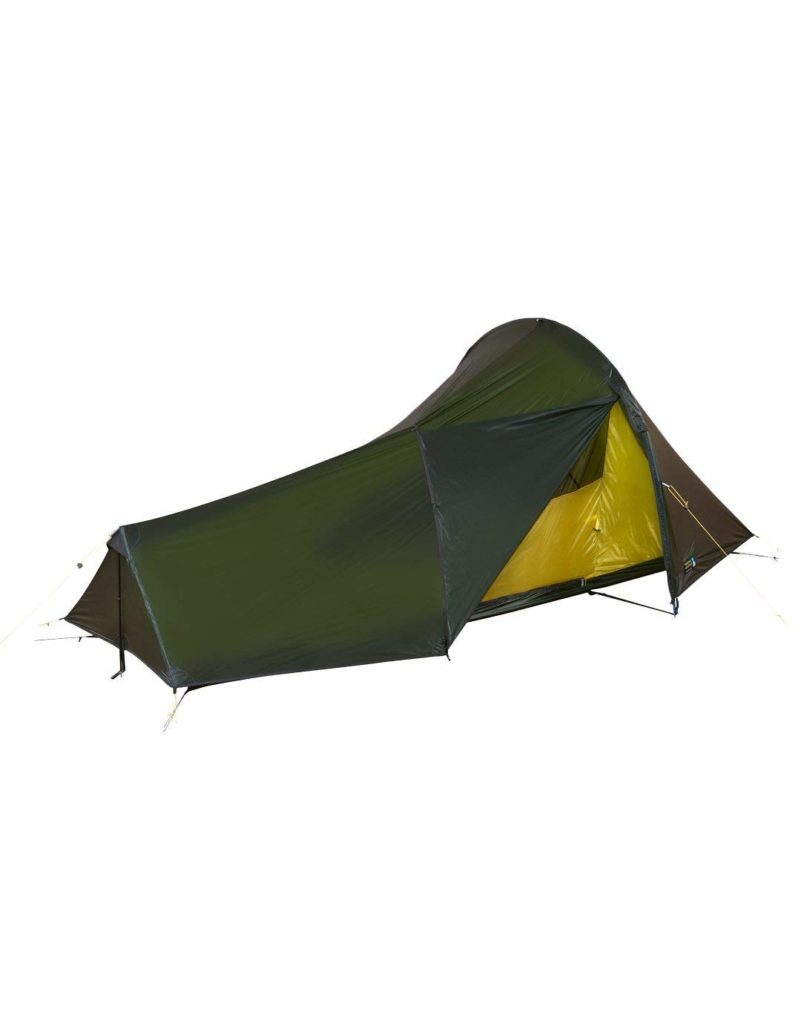 Terra Nova Tents are some of the lightest on the market, for example the Terra Nova Laser Pulse 1 is a three season tent weighs a maximum of 545 grams!
You get what you pay for, and although these lightweight hiking tents have a heftier price tag, the quality will see you through many expeditions.
See the range of Terra Nova tents at Simply Hike.
See Terra Nova tents on Amazon.
Vango
Vango has long been a name associated with quality camping gear, and their lightweight tents are no exception. They are stable, able to withstand windy conditions and will keep dry inside due to great ventilation. The Vango Banshee is a two person model that is popular for trekking, and if the weight is split between two it makes for a comfortable shelter while keeping your bag light.
Berghaus
Berghaus bring lightness and outstanding performance to hiking tents. On example is the Peak 3 one man tent, a robust design that comes with alloy poles. At 1.95kg, this is a lightweight tent that is easy to carry. Berghaus has long been known for being a brand for quality outdoor gear, and their range of tents will give you peace of mind in any weather.
MSR
MSR make some of the lightest hiking tents on the market. The MSR Hubba tent is a free standing tent that weighs just 1.2kg, and has a some nifty features like colour codes webbing to make pitching easier.
MSR lightweight tents are not the cheapest option, but you do get good quality. See MSR tents at Amazon
Robens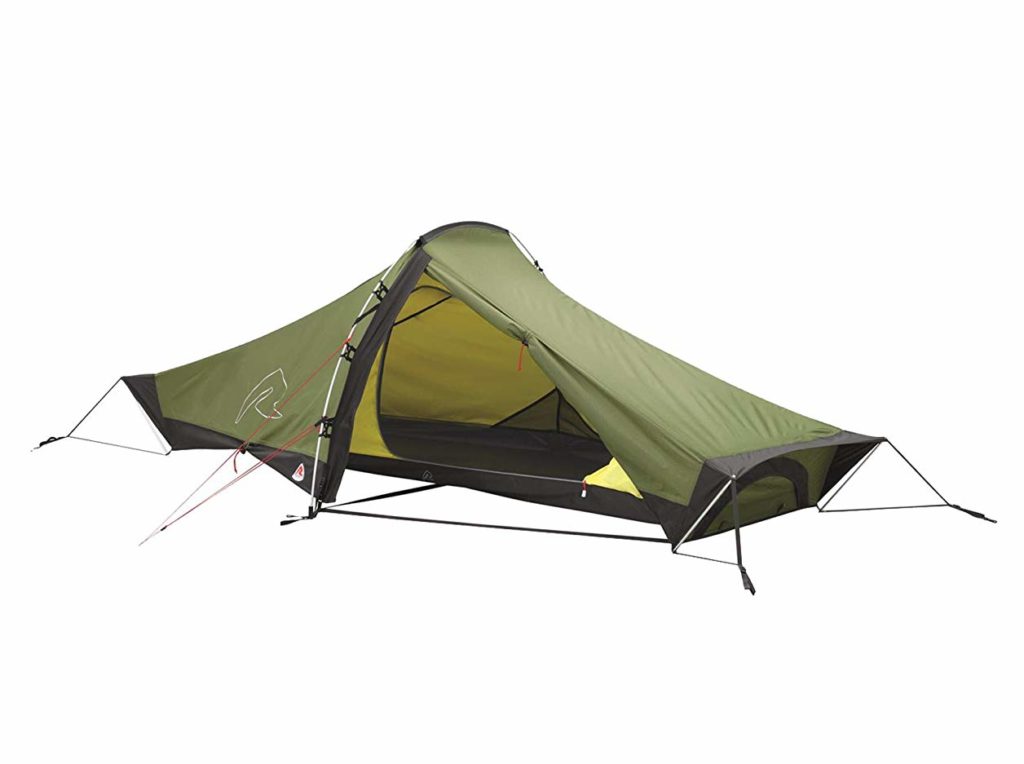 Ultra lightweight tent that are ideal for solo hikers, bikers and mountain climbers, or if you just don't fancy sharing your tent with a friend!
The Robens Starlight 1 brings shelter from the elements thanks to its Hydrotex flysheet and has a weight of 2.1kg.
See Robens tents at Simply Hike
---
If I were to choose a hiking tent, weight would be the most important factor for me, so I would go for the Terra Nova.
I'd love to know what you find most important in a lightweight hiking tent so please leave a comment. Also do you have any tips on keeping things simple when hiking and camping?
Like to go camping with kids? See my survival tips! Or, find out the best long distance walks in the UK.