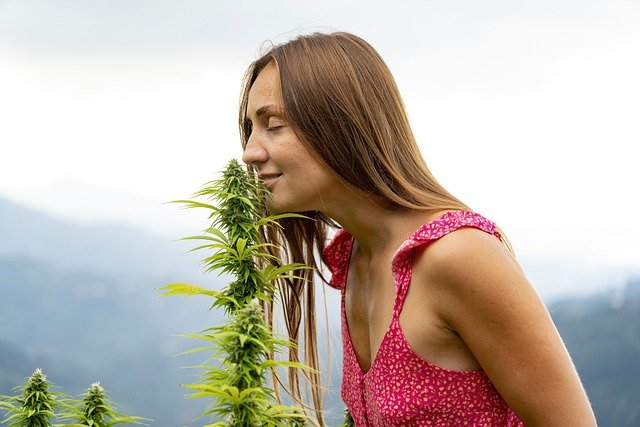 Why choose hemp gifts? Hemp has been around as long as humans have walked the Earth, and has been an important source of food, clothing, shelter and medicine.
Hemp is a type of cannabis, but it does not have the psychoactive component that comes with other strains that make people high. Instead, hemp has many uses and is somewhat of a wonder-plant that is good for us, and the planet. Here are some top eco-friendly hemp gift ideas, so you can share the benefits of cannabis.
Hemp Clothing Gifts
Hemp is a crop that produces long fibres, making it ideal for making into cloth, rope and canvas. In fact, the word 'canvas' means 'from cannabis'. Hemp fibres are strong and flexibvle, and cultivating hemp crops need no pesticised, fertilisers and little water. There's a reason they call cannabis 'grass' – it will grow on its own!
Here's some stunning hemp clothing gifts for men, women and children.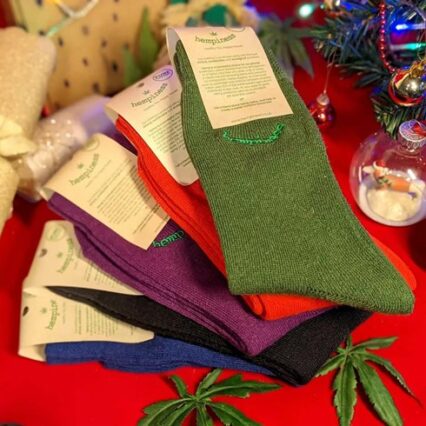 Organic Socks Gift Box – we love this hemp gift idea. 5 pairs of cosy socks made from organic, sustainable hemp.
Hemp is the ideal material for sock because it has anti-bacterial, anti-fungal and anti-microbial properties, as well as being moisture wicking. Ideal for hiking and outdoor pursuits, but equally as good to wear at home! Shop now.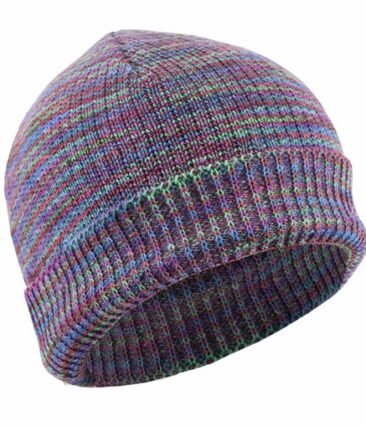 Hempiness Rainbow Knit Beanie Hat – Hempiness brand sources their hemp from mills and farms in Romania, all with ecological and ethical credentials that ensure that this organic beanie is completely eco-friendly.
Not to mention it looks great and feels super soft too!
See more hemp clothing for adults and children here.
Hemp Beauty Gifts
The qualities of hemp make it an ideal ingredient for health and beauty products. The oil from hemp seeds is nourishing for the skin and makes soothing balms and salves. Mix in some CBD, one of the most common cannabinoids found in hemp, and you have medicated topical balms that can soothe skin irritation and relieve pain. Here are some top hemp beauty gift ideas.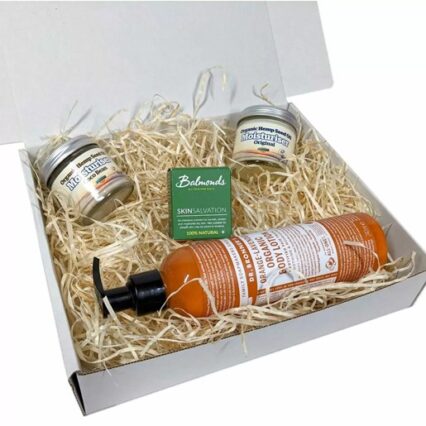 Organic Skincare Gift Box – this pamper package is sure to make anyone feel special. It contains:
Dr. Bronners Organic Hemp Body Lotion – made from organic jojoba oil, coconut oil, hemp and avaocado, this body lotion is a treat for every kind of skin.

Balmonds Organic Hemp Skin Salvation Salve – 30ml – a nourishing cream that is great for irritated skin, or those prone to eczema.

Yaoh Moisturiser Coco Bean (56g) – Yaoh products have been awarded the 'Gold Star' from the WWF in their recent catalogue for 'meeting or even exceeding' their environmental standards.

Yaoh Moisturiser Original (56g) – An enriching, organic moisturising lotion that's free from parabens and unnecessary filler ingredients, and not tested on animals.
CBD Oil Gifts
CBD stands for cannabidiol, and it is one of many cannabinoids that are found in hemp. Unlike other cannabinoids, such as THC, CBD does not make you high. It does, however, have many health benefits.
CBD regulates many bodily processes. Pain relief, anxiety and depression, sleep problems, and many other health conditions can often be relieved through the use of CBD. The scientific evidence in mounting as CBD use become mainstream. A CBD gift could have the power to change someone's life for the better!
CBD Starter Gift Set – a perfect hemp gift to introduce someone to the wonders of CBD! This CBD gift hamper contains: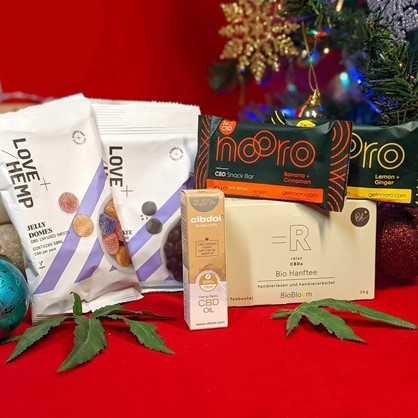 1 x CIBDOL CBD OIL 230mg – 2.5% – 10ml

CBD Tea: 1 x Bio Bloom Organic Hemp Flower Loose Tea with CBDA, 50g

Dark Chocolate Bites: 1 x Love Hemp CBD Dark Chocolate Bites – 50MG CBD – 50g

Gummies: 1 x Love Hemp CBD Infused Gummy Jelly Domes 50mg (10x5mg)

Snack Bar 1: 1 x Nooro Banana and Cinnamon CBD Snack Bar

Snack Bar 2: 1 x Nooro Lemon and Ginger CBD Snack Bar

Gift Box:1 x Two Piece Cardboard Box – Tied with Hemp Twine
There are many ways to get your daily dose of CBD, such as edibles, oils, tinctures and capsules, as well as topical lotions and balms.
Hemp gifts are eco-friendly and sustainable. The more we choose hemp over crops such as cotton, the more we will help our planet fight climate change. When you choose hemp gifts from The Hemp Shop, they also plant one tree per order!
Hemp improves the soil it grows in, creates jobs for local communities, and provides us with a wealth of healthy products. The humble cannabis plant has been around for a long time, and it is here to stay!