Neck gaiters, also know as a neck warmer or snood, are a simple but versatile garment that any outdoor lover should seriously consider adding to their kit bag. These simple tubes of fabric can be used throughout the year. They keep you warm in the winter and protect you from UV rays during the sunnier months too.
This article will look over the benefits as well as variations and types of neck gaiters available. This gives you a better chance of finding the right product and protection for your specific needs.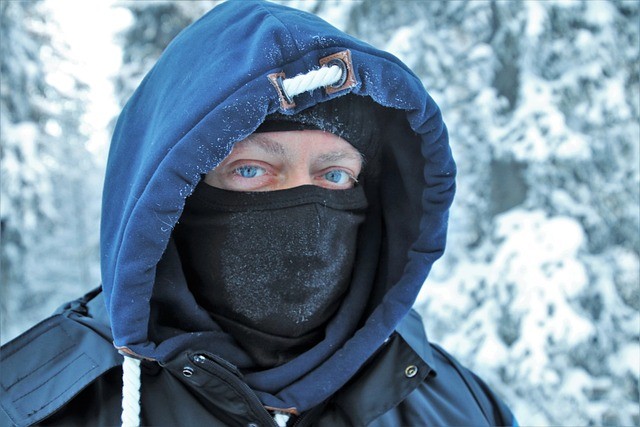 What are neck Gaiters and what are they used for?
Neck gaiters are a closed tube of fabric worn around the neck. It protects the vulnerable area of your neck from the worst of the elements, while helping to either cool or warm the neck depending on the material choice. Originally designed as neck warmers for skiers, they are now a must have item of clothing used in a variety of outdoor pursuits.
Neck gaiters are generally made from a synthetic fabric, or a natural material like Merino wool. They come in various thicknesses to give a wide choice for different temperature ranges or moisture levels. Their uses include:
Protection from the sun
Giving additional shielding from UV rays, neck gaiters protect the skin from the risk of burning without the need to keep reapplying skin cream. With higher UV radiation levels at increased altitude, this is especially important for mountain sports. They also help reduce the risk of premature ageing caused by regular UV damage to the thinner skin areas, like the neck.
Wind and Dust Protection
Gaiters help to not only keep the blistering wind from beating around your neck, but also, by pulling up over your nose and mouth help stop that gasping feeling when breathing in (or trying to breathe in) cold wind. A similar case can be made for their use when an area is heavily dusty or sandy, giving protection from breathing in those particles too. They can also be a lifesaver from swallowing insects when entering a high midge zone!
Moisture Wicking
Depending on your material choice, neck gaiters are available with wicking properties to help move sweat away, while still offering high UV protection.
Snow and Rain Protection
A neck warmer can help stop the sting of rain, or the coldness of snow, from hitting your skin. It also acts as a barrier to stop the moisture from entering into the top of your jacket at its most vulnerable area.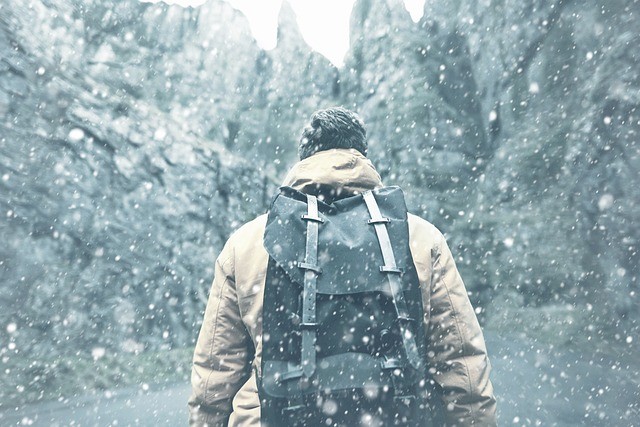 Heat Protection
Warm weather gaiters soaked in water before wearing, can help provide additional cooling by using the evaporation process in these fast drying materials.
Keeping your Body Warmer
Neck gaiters not only insulate and warm your neck, these useful items can also help keep your upper body warm too by preventing what is known as the 'chimney effect'. This process happens when your body heat escapes upwards through your jacket collar, into the open.
A neck gaiter can effectively seal this gap, keeping your body temperature where you need it – around your torso.
Types of Neck Gaiters for Hiking and other Outdoor Sports
Beyond styles and colours, most choices of neck gaiter comes down to a few options. This includes the size and length of the material, the fabric its constructed from, and the time of year you will be using it, e.g. warm or cold weather.
Size and Length Considerations for Neck Gaiters
Many neck gaiters are listed as one size fits all and generally perfect for most people, though this could be an issue for certain bodies types and shapes outside of that range. Some manufacturers do offer dimensions or sizing options in their listings, so I'd recommended that you measure your head and neck measurements before ordering if you feel you would be outside of the general range.
A general size given is typically between 8 to 10 inches wide, with the lengths typically being between 12 and 21 inches. Ideally, what you are looking for is one that can easily pull over your head and that will stay snug when pulled up over your nose, without slipping or feeling too tight.
Cold weather gaiters are generally shorter than lightweight warmer weather ones, but variations are available to fit your needs. Most gaiters are unisex items with the only real difference being the colour or style with some manufacturers.
Neck Gaiter Materials
Neck gaiters can be made out of any type of fabric. The most common and popular are usually Merino wool or a synthetic material like polyester and nylon blended with a stretch material like Spandex. The different materials have pro's and con's depending on your needs or the temperature they are being used in.
Polyester Neck Gaiters
These come in a wide range of variants from super thin types for summer usage right through to those made of a thick fleece material for extreme temperature ranges. Polyester gaiters have the advantage of being cheaper, durable, breathable and they dry fast. The downside is they can become smelly, unless treated with an antimicrobial agent.
Merino Wool Neck Gaiters
Merino wool products have become increasingly popular over the years and for good reason. It is softer against the skin and tends to hold more heat when wet. It also has a higher breathability compared to polyester materials, allowing better wicking and keeping you fresher throughout the day. The downside is it can be slower to dry compared to polyester.
Merino wool gaiters are also available in a wide range of thicknesses for use throughout the year.
Cotton Neck Gaiters
Cotton neck gaiters are at the cheaper end of the spectrum. Sometimes mixed with hemp or a similar material, these tend to absorb a lot of water and dry slower than the other materials mentioned, so not ideal for more challenging environments or sports activities. They are cheap and easy to find, ideal for general everyday wear but best avoided in wetter or tougher environments.
Best Neck Gaiters UK to Buy Now
Below is a selection of some of the best neck gaiters available today. There is a range of both summer and winter types, as well as different of materials to help you find one to suit your needs and budget.
Danish Endurance Merino Wool Neck Gaiter
This Danish Endurance merino wool neck gaiter ensures that you stay comfortable and dry all day long. The lightweight and soft material provides breathability and temperature control, so you never have to sacrifice comfort for convenience.
Versatile – this double layer neck gaiter provides thermal protection against wind and cold. It is perfect for outdoor activities such as hiking, working out, or even winter sports. Not to mention, the gaiter can be worn as a face mask, circle scarf, or headband – giving you multiple different style options!
Danish Design – designed with the utmost care by a family-owned business based in Copenhagen, Denmark.
Quality Materials – Only the best premium materials are used in manufacture, including the perfect blend of 80% Merino Wool and 20% Polymide. Certified by the rigorous OEKO-TEX Standard 100, so you can be sure that your clothes are free from harmful substances.
Easy Care – Simply machine wash at max 30°C and don't forget to avoid tumble drying.
Invest in quality, and be safe in the knowledge that you're wearing materials that are guaranteed to last. Check the latest price.
---
HEGCOIIE Winter Neck Warmer
This winter neck warmer is the perfect accessory to keep your face, neck, ears and nose from the elements. You won't have to worry about the cold weather, as you will stay toasty!
Made from a high-quality polyester and spandex fabric blend, which is incredibly soft, comfortable, breathable and warm.
One-size-fits-most, with an elastic fabric that stretches up to 40 cm and four-needle, six-thread sewing seams for extra durability.
Ideal neck warmer for men and women.
Perfect for all your winter outdoor sports. Whether you're skiing, snowboarding, hiking, fishing or running, this is the ideal accessory to ensure a comfortable and safe experience. Check the latest price.
---
COOLOO Neck Warmer
Not only is this neck warmer thermal and comfortable, but it has a stylish edge that will make you stand out from the crowd.
A unique adjustable buckle design ensures that the warmer fits any head and face shape with ease. The length of 11.80″, width of 10.60″ and widest size of 11.4″ make it suitable for both men and women.
Made from a skin-friendly cationic polar fleece fabric that is unbelievably soft and comfortable, while also providing extra warmth, breathability and moisture absorption.
Windproof and cold proof, so you will stay snug and warm in cold conditions.
---
Polma Summer Neck Gaiter
In warmer conditions, investing in a breathable and lightweight gaiter that also provides coolness is key to an enjoyable adventure. This Polma neck gaiter consists of a moisture-wicking fabric that draws sweat away from the face, cooling you down instantly.
Quick-drying fabric technology.
Adjustable ropes and four-way stretch to provide plenty of elasticity, enabling it to fit various sizes of head and face.
UPF 50+ fabric designed to give you optimal protection from ultraviolet radiation, and keep the dust and chill of wind away. Now you can enjoy sunny days or a nice breeze without the worry of it taking a toll on your skin or breathing.
Semi-circular structure on the front ensures breathability without that hot, stuffy feeling. Not to mention, it looks incredibly cool too! Check the latest price.
---
BUFF Coolnet UV Neck Gaiter
Buff neckwear is the perfect accompaniment for any outdoor enthusiast. Not only is it stylish, but it is also practical, reliable and affordable too!
With a Buff you can be sure you are getting the best quality product on the market, allowing you to enjoy all of your outdoor activities with peace of mind.
With its quality material, it will protect you from the sun's harsh UV rays and keep you comfortable during hot days.
It's lightweight, breathable and perfect for outdoor activities like fishing, camping, or even just taking a stroll.
Designed with recycled materials. This fabric composition is of 95% polyester and 5% elastane to create a superior quality product, perfect for everyday wear. Check the latest price.
Neck Warmers – An Essential for all Outdoor Sports
Most of us have experienced the discomfort of cold weather and the struggle to keep warm. During the winter months, a neck warmer can be a great asset in keeping the chill at bay.
There are psychological benefits of wearing a neck warmer, or neck gaiter, that should not be underestimated. Wearing one gives a sense of security and warmth, which helps us feel more relaxed and comfortable outdoors.
Neck gaiters are a versatile piece of outdoor equipment that no serious hiker or runner should be without. This simple and lightweight item will easily fit into any rucksack and help protect your neck from cold and discomfort, and also from sun damage.
If yo 've been looking for neck gaiters UK, whether it is for our home climate or abroad, you can now add one to your kit bag. Or, why not give as a gift for the outdoor lover in your life? Happy adventuring!