Have you ever wondered whether the fruit and veg you buy at the supermarket are actually in season? Wandering through your local supermarket on a winter's day, you will always spot summer fruits like strawberries and blackberries amongst the winter root vegetables. Being able to eat whatever we want, whenever we want, has become a major part of our lives. However, with the wide variety of imported foods, the link between what we eat and when it grows has almost disappeared.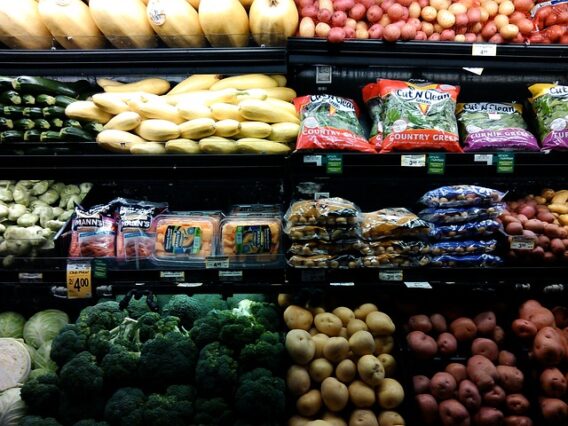 The choice of exotic foods available is impressive. Yet, many environmentalists and nutritionists are increasingly concerned that what we gain in convenience and choice, we lose in health benefits and taste. Foods that are in season not only taste better but may contain nutrients that suit the body's needs throughout that season.
Obviously, more exotic foods, like bananas and avocados cant be purchased locally or seasonally, but it's a matter of choosing the produce that can be. Making those small changes will not only bring you benefits, but also helps you reduce your global impact in whatever small way you can.
There is also another great way to consume seasonal produce, and that is to make some time and space to grow your own, reducing your global impact and savings even further.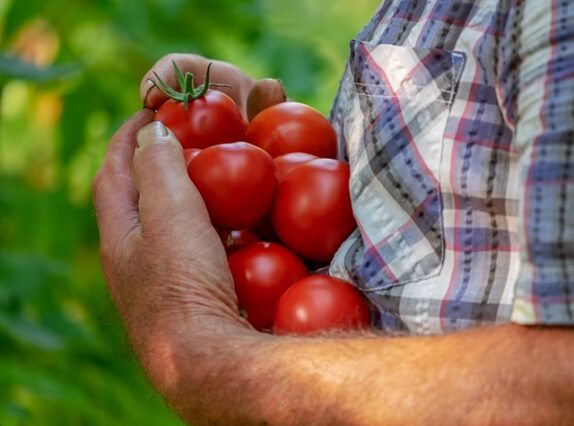 What are the Benefits of Eating Seasonal Produce?
Let's look at some of the benefits of seasonal eating.
It's better for your health
Fruit and vegetables grown and consumed in season are more nutritionally dense compared to those flown in, out of season, from abroad. For example, this study shows that broccoli grown during its peak growth period, has a higher vitamin C levels compared to off season purchases. These benefits are seen across many other products too. Important nutrients like Vitamin C, Folates and Carotenes will rapidly decline during long periods of storage.
When foods are grown out of season, and not follow their natural growth and ripening cycles, chemicals, gases and heat processes are carried out to aid the ripening process. These are sometimes known as ripening agents or post harvest treatments. Many large supermarkets and grocers buy out of season produce that has been gassed, irradiated and coated in wax to preserve shelf life.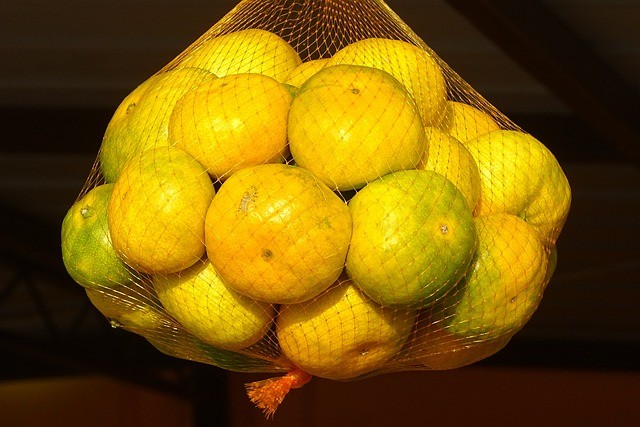 Another thing to consider when purchasing produce sourced overseas is that you can never be sure of the regulations surrounding the uses of pesticides, herbicides and fungicides. There may also be a lack of monitoring of soil contaminants, like heavy metals. Some countries around the globe have a more relaxed view of chemicals used in production of fruits and vegetables than other countries that have banned certain substances, due to known harmful effects.
It's More Environmentally Friendly
Buying local, seasonal food, could have a massive effect on your global footprint. How far did that apple travel to get to your local supermarket? It isn't usually something we think about when we grab for some tasty fruit or veg, but it's an important thing to consider.
The costs to the environment when flying produce in, thousands of miles in some cases, can make a huge difference to the personal impact of your purchase. By buying seasonally you can use your wallet to reduce fuel usage and make you feel that little bit better about your impact with every mouthful.
It Tastes Better
Have you ever noticed, the carrots grown in a friend or neighbours garden, tastes much sweeter than the ones brought in your local supermarket? There is a reason.
In supermarkets, the produce on the shelves is often mass produced with quantity, aesthetics and shelf life overriding taste. Secondly, to help with long transportation times, the produce has to be chilled, reducing the flavour. It then enters a hothouse at the destination to artificially ripen before it goes on the shelves, again reducing the flavour as well as, in some cases, the texture.
We've all experience those flavourless tomatoes and floury apples. Don't believe me? Take a wander to a local farmers market and purchase an in season product and give it a taste.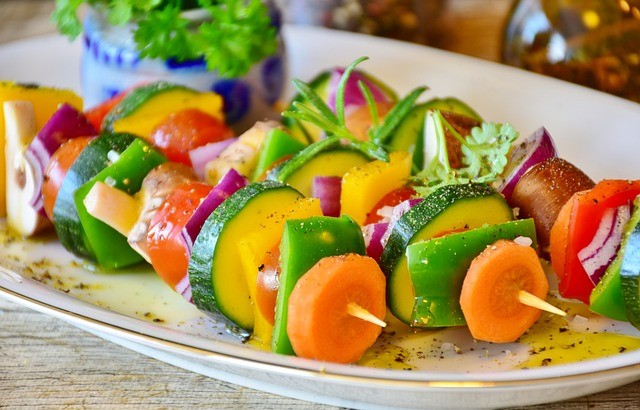 It's Cheaper
When a fruit of vegetable is in season, there is an abundance. Unsurprisingly, this means it's often available at a lower cost. Have you ever noticed the prices of summer fruits are lower when they are in season?
Reducing travel and storage costs by having local seasonal food will also make the product cheaper, as production charges aren't needed on produce that doesn't require it. That means the savings are passed onto you. Products purchased out of season have to come from an environment that is suitable for producing, such as climates from overseas locations.
What Produce is in Season Each Month?
Below is a list of the fruits and vegetables that are in season month by month. This makes it easy to reference in the future, and make the right choices for your taste, bank balance and the environment too.
January
| Fruit | Vegetables |
| --- | --- |
| Apples, Pears, Peppers | Aubergines, Beetroot, Brussels Sprouts, Cabbages, Carrots, Cauliflower, Leeks, Mushrooms, Onions, Parsnips, Potatoes, Rhubarb. |
February
| Fruit | Vegetables |
| --- | --- |
| Apples, Pears, Peppers | Aubergines, Beetroot, Brussels Sprouts, Cabbages, Carrots, Cauliflower, Leeks, Mushrooms, Onions, Parsnips, Potatoes, Rhubarb, Swedes, Turnips. |
March
| Fruit | Vegetables |
| --- | --- |
| Apples, Pears | Aubergines, Beetroot, Brussels Sprouts, Cabbages, Carrots, Cauliflower, Leeks, Mushrooms, Onions, Parsnips, Potatoes, Rhubarb, Swedes, Turnips. |
April
| Fruit | Vegetables |
| --- | --- |
| Apples, Peppers | Asparagus, Aubergines, Beetroot, Brussels Sprouts, Cabbages, Carrots, Cauliflower, Leeks, Lettuce,  Mushrooms, Onions, Parsnips, Potatoes, Radishes, Rhubarb, Rocket, Spring Onions, Swedes. |
May
Fruit – Apples, Peppers, Raspberries, Strawberries
| Fruit | Vegetables |
| --- | --- |
| Apples, Peppers | Asparagus, Aubergines, Beetroot, Broad Beans, Cabbages, Carrots, Cauliflowers, Lettuce, Mushrooms, Onions, Potatoes, Radishes, Rhubarb, Rocket, Spinach, Spring Onions, Swedes, Watercress. |
June
| Fruit | Vegetables |
| --- | --- |
| Apples, Blackcurrant, Cherries, Gooseberries, Peppers, Plums, Raspberries, Strawberries, Tomatoes. | Asparagus, Aubergines, Beetroot, Broad Beans, Broccoli, Cabbages, Carrots, Cauliflowers, Celery, Courgettes, Fennel, Lettuce, Mushroom, Onions, Peas, Potatoes, Radishes, Rhubarb, Rocket, Spinach, Spring Onions, Swedes, Watercress. |
July
| Fruit | Vegetables |
| --- | --- |
| Apples, Apricots, Blackberries, Blackcurrants, Blueberries, Cherries, Gooseberries, Peppers, Plums, Raspberries, Strawberries, Tomatoes | Aubergines, Beetroot, Broad Beans, Broccoli, Cabbages, Carrots, Cauliflowers, Celery, Courgettes, Cucumbers, Fennel, Lettuce, Marrows, Mushrooms, Onions, Parsnips, Peas, Potatoes, Radishes, Rhubarb, Rocket, Runner beans, Spinach, Spring Onions, Swede, Sweetcorn, Watercress |
August
| Fruit | Vegetables |
| --- | --- |
| Apples, Apricots, Blackberries, Blackcurrants, Blueberries, Gooseberries, Peppers, Plums, Raspberries, Strawberries, Tomatoes. | Aubergines, Beetroot, Broad Beans, Brussels Sprouts, Broccoli, Cabbages, Carrots, Cauliflowers, Celery, Courgettes, Cucumbers, Fennel, Leeks, Lettuce, Marrows, Mushrooms, Onions, Parsnips, Peas, Potatoes, Radishes, Rhubarb, Rocket, Runner beans, Spinach, Spring Onions, Swede, Sweetcorn, Turnips, Watercress. |
September
| Fruit | Vegetables |
| --- | --- |
| Apples, Apricots, Blackberries, Blueberries, Gooseberries, Pears, Peppers, Plums, Raspberries, Strawberries, Tomatoes. | Aubergines, Beetroot, Broad Beans, Broccoli, Brussels Sprouts, Butternut squash, Cabbages, Carrots, Cauliflowers, Celery, Courgettes, Cucumbers, Fennel, Leeks, Lettuce, Marrows, Mushrooms, Onions, Parsnips, Peas, Potatoes, Pumpkins, Radishes, Rhubarb, Rocket, Runner beans, Spinach, Spring Onions, Swede, Sweetcorn, Turnips, Watercress. |
October
| Fruit | Vegetables |
| --- | --- |
| Apples, Apricots, Blackberries, Pears, Peppers, Plums, Raspberries, Strawberries, Tomatoes. | Aubergines, Beetroot, Broccoli, Brussels Sprouts, Butternut squash Cabbages, Carrots, Cauliflowers, Celery, Courgettes, Fennel, Leeks, Lettuce, Marrows, Mushrooms, Onions, Parsnips, Potatoes, Pumpkins, Radishes, Rhubarb, Rocket, Runner beans, Spinach, Spring Onions, Swede, Sweetcorn, Turnips, Watercress. |
November
| Fruit | Vegetables |
| --- | --- |
| Apples, Pears, Peppers, Plums, Raspberries. | Aubergines, Beetroot, Brussels Sprouts, Butternut squash, Cabbages, Carrots, Cauliflowers, Leeks, Mushrooms, Onions, Parsnips, Potatoes, Pumpkins, Swede, Turnips, Watercress. |
December
| Fruit | Vegetables |
| --- | --- |
| Apples, Pears, Peppers | Aubergines, Beetroot, Brussels Sprouts, Cabbages, Carrots, Cauliflowers, Leeks, Mushrooms, Onions, Parsnips, Potatoes, Pumpkins, Swede, Turnips. |