Currant bushes are easy plants to grow and really brighten up the garden with their shiny fruit. Red, black and white currants are tasty to eat straight off the bush, or can be made into jellies, sauces and jams.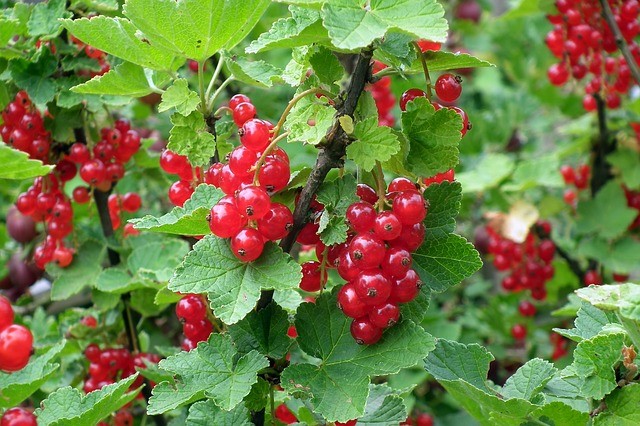 Planting Currant Bushes
Currant bushes will thrive in most types of garden soil, but free draining soil that stays moist is preferable. A sunny position is best as it produces sweeter fruit, although currants are hardy plants and will tolerate some shade.
Currant bushes can either be bought grown in containers, or as bare rooted plants. Container grown plants can be planted in the garden at any time of the year.
It is also possible to grow currant bushes in pots, as long as the roots have enough room to spread and grow. Being shallow rooting plants, the width of the pot is important. A pot that is approximately 2 feet wide is about right. They also require plenty of watering in dry weather. For best results though, planting out is the best option as it allows for more natural growth and a stronger, healthier plant.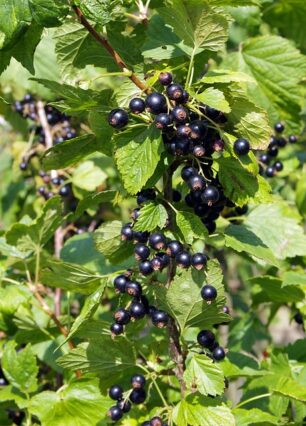 Bare rooted red currant bushes should be planted from December to early spring. Soak the roots in some water for an hour or so before planting.
Space currant bushes approximately 4 feet apart, and apply a handful of an organic fertiliser to the top of the soil around the plants to help them get a good start to the growing season.
If you have a small garden, you can train red currant bushes to grow as cordons.
Caring for Currant Bushes
Keep your currant bushes well watered in dry conditions and feed them twice per year, once in spring and once in autumn, with organic fertiliser. A mulch applied to the soil will help it to retain moisture.
When your currant bush begins to fruit, cover it with a frame of mesh netting to prevent the birds from eating all your fruit.
When to Prune Currant Bushes
Pruning currant bushes each year is recommended, and this should be done in winter or early spring while the plant is still dormant.
Currant bushes produce most of their fruit on stems that are two and three years old, so no pruning is required for the first three years. After that, prune out any older branches to the base of the plant. You should also prune out any weak or straggly looking stems, so the plant can concentrate its energy into growing the healthy stems.
Pruning Currant Cordons
Pruning a cordon is something that is done in both winter and summer. To establish a cordon when planting, prune back the main stem by half of its new growth and all other shoots to one bud. The bottom four inches of the trunk should be pruned clear.
In July, support the leading stem with wire or a garden cane, but do not prune it. Prune back any other new side shoots to three or four leaves. In the winter, prune the leading stem to about six inches of new growth. The side shoots that you pruned in the spring can be taken back to one leaf.
Harvesting and Storing Currants
Currants are usually ready to harvest from June onwards. It is easier to cut off the trusses, rather than picking the individual red currants.
Currants will keep for a few days in the fridge or can be frozen to use later.
Back to A-Z Growing Guide for more 'how-tos' on growing fruit and vegetables.