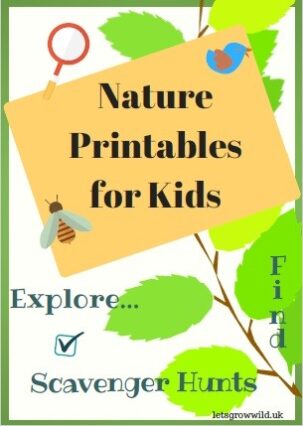 Encourage kids to spend more time exploring the natural worlds with this set of 28 printable worksheets.
Designed to be used either in the garden or out and about, these nature worksheets help keep kids away from screens and immersed in fun nature activities!
Printable Scavenger Hunt worksheets, Bug Hunt worksheets, Rock Exploration, Flower Power Perfume and much more.
Other exercises encourage mindfulness of nature with sheets to record sights, sounds, smells and feelings of the surrounding environment.
Suitable for kids up to 10 years of age.
Thumbnails of pages:
"Kept my daughter entertained in the garden for hours!"
"My kids especially enjoyed looking for the creepy crawlies to tick off their sheets"
If you are looking for ways to keep kids entertained, or want some fun outdoor activities for kids that you can do in the garden or out in the field, get this set of 28 printable nature activity worksheets at a discounted rate.
This set of nature worksheets is just 99p! 
A PDF sent to your inbox, ready for you to print at home. Secure payment via PayPal