The CBD (Cannabidiol) market is seeing huge growth. There are many companies out there selling an array of CBD oils, edibles, sprays and capsules. If you are buying CBD oil for the first time, it can be confusing.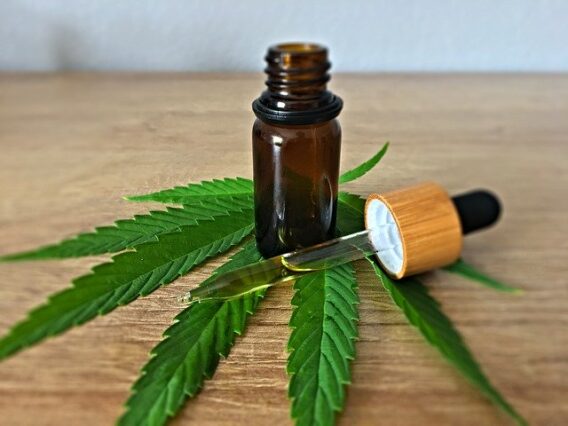 What strength CBD is right for you? What is the best way to consume it? How do you know you are getting quality CBD oil?
This guide shows you four important things to look for when buying CBD oil.
First, a bit about CBD…
CBD oil is extracted from hemp, a strain of cannabis plant. Marijuana is also a strain of cannabis, but completely different from hemp.
Marijuana contains high amount of THC, a chemical compound that makes you high. Hemp contains extremely low levels of THC, so products that contain hemp extracts do not have the same psychoactive effects.
But, hemp plants do contain many other beneficial cannabinoids that work together to have many therapeutic effects on the body and mind. While research is still ongoing, there has been promising evidence of CBD and it's use as an anti-inflammatory and anti-seizure medicine, as well as it having reported effects on symptoms of anxiety, insomnia, and pain relief, as well as it being more frequently used in cosmetic and skincare products due to its rejuvenating qualities.
So, CBD oil won't get you high, but it could make you feel pretty good.
It is also 100% legal in the UK and many other countries around the world.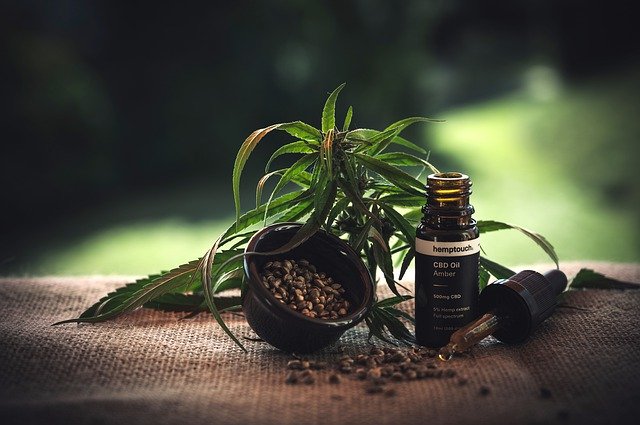 How to Buy Quality CBD Oil
There are hundreds of CBD products available to buy. But not all are equal. Here is what to look for to make sure you are buying quality CBD oils that is value for money.
1. Transparency
A reputable CBD brand will operate transparently. So, when you are on their website it should be clear where they source hemp from, the extraction method (more about that in a minute), and clear labelling as to the strength of the product. The CBD industry is still new, and thater is no a standard set of regulations. Brands that are open with information are more likely to sell quality CBD products that those who are not.
2. CBD Extraction Method
The best 'gold standard' extraction process for CBD oil is using the CO2 method. CO2, or carbon dioxide, is a gas that is found in the air all around us. Humans breathe it out, plants 'breathe' it in. The process works by blowing warm CO2 over the hemp plants, so they release oils naturally. This is, by far, the safest and cleanest way to extract oil from hemp. Other cheaper methods use solvents to extract the oil, but this can leave unwanted solvent elements in the oil that are no good for health. For the purest oils, make sure they are CO2 extracted.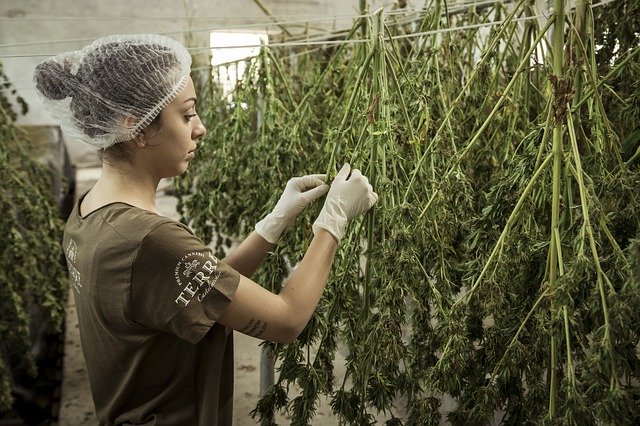 3. Clear Labelling
It should be clear what the ingredients are in the CBD products you buy. For oils, it may be CBD and a carrier oil, such as olive oil or MCT (usually coconut based). The strength of the oil should also be clear, such as 500mg, 1000mg, etc. Added bonus if the dosage per drop or per gummy is already worked out.
For oils, if the dosage isn't stated you can work it out.
A 10ml bottle of CBD oil contains approximately 200 drops. So, if you buy a 10ml bottle of 1000mg strength oil, the amount of CBD per drop would be:
1000mg / 200 = 5mg. So each drop of CBD oil would contain 5mg of CBD.
4. Lab Tested Certificates of Analysis
Choose CBD brands that are independently lab-tested. Certificated of analysis should be made available if asked for. Some brands even publish lab-test results on their pages for the latest batches of product.
What's Better, Broad Spectrum or Full Spectrum CBD Oil?
Full spectrum CBD oil contains all the trace cannabinoids found in the hemp plant, including low levels of THC. For CBD products to be legal in the UK, levels of THC must not be greater that 0.2%. So, full spectrum CBD oil contains a small amount of THC, but not enough to produce a 'high'.
The benefit of a full spectrum oil is that it the compounds in hemp work better as a group, and are more beneficial, known as the 'entourage effect'.
Broad spectrum CBD oil also contains many of the beneficial cannabinoids, but it has gone through another process to remove all THC. The benefits of Broad spectrum oil is that you can benefit from using CBD, but without any concerns over THC being in your system.
If you use a full spectrum CBD oil, THC may show in drug tests for cannabis even though it is in minute traces. If you are a professional sportsman or have a job where you are tested for drugs, you may prefer a broad spectrum oil where no THC will show.
Recommended CBD Oil Brands for Quality, Pure Oils
HempTouch – this European brand pours years of expertise and care into creating some great CBD products. They only make Broad Spectrum oils, so if you have any concerns over THC, this is the brand for you. Not only do they make quality oils that have been CO2 extracted, they make a great range of award-winning CBD skincare products too, some of which are Full Spectrum.
Here is just a sample of HempTouch products available:
HempTouch 500mg Gold CBD oil is a low to medium strength oil that is suitable for beginners, as well as those who have already been using CBD oil.
CO2 extraction preserves more beneficial compounds, and is the cleanest extraction method.
This is a Broad Spectrum CBD oil, so there is no trace of THC.
HempTouch Soothing Skin Balm used a combination of CBD oil and herbs to create a balm for dry, sensitive skin.
Especially good for relieving hypersensitive skin that is prone to contact dermatitis/eczema, and dry and flaky skin prone to irritation, redness and itchiness.
A little of this balm goes a long way, and it is suitable for daily use.
See the full range of CBD products by HempTouch.
Hemp By Nature is a UK based brand that only make full spectrum oils.
Their eco-credentials are amazing, as they use the only fully recyclable dropper bottles on the market and you can return your used bottle back to them. All packaging is zero-waste, meaning everything can be recycled, reused or composted.
Hemp by Nature Full Spectrum Organic Gold CBD Oil contains 1300mg of CBD, that has been CO2 extracted. It is carried in a coconut based MCT oil.
This is a full spectrum CBD oil that contains a wide range of beneficial cannabinoids, including THC at less that 0.2%.
10ml bottle = approx 200 drops (6.5mg CBD per drop).
Hemp by Nature make effective CBD products, with emphasis on being environmentally friendly and sustainable. See the full range.
How much CBD Oil should I Take?
One of the problems with the CBD oil industry is that there is no agreed amounts of dosages and everyone reacts to CDB in different ways. So, for example, to relieve symptoms of anxiety, one person may feel benefits of just 10mg of CBD per day, while another might be better with 40mg or more.
The best way to work out what dose works for you is to start slowly and build up until you find the benefits. Some people notice the effects of CBD straight away, while for others it can take a week or so.
What Strength CBD Oil Should I Start With?
When it comes to strength, you will see an array of oils ranging from 500mg upwards to about 6000mg on the average store. The higher the strength, the more CDB per drop of oil. So, you would get the same does every ten drops of one strength, or just one drop of another.
Higher strength oils are usually better value for money as they last longer and you only need to take a small amount. But, lower strength are better for beginners who are working out how much to take, and are also less expensive initially.
So, now you know what to look for in a quality CBD oil. Please share your experiences of CBD oil in the comments.